Films
6 War Films To Watch Before Seeing 1917
Some films to cram before sitting the Mendes' war exam…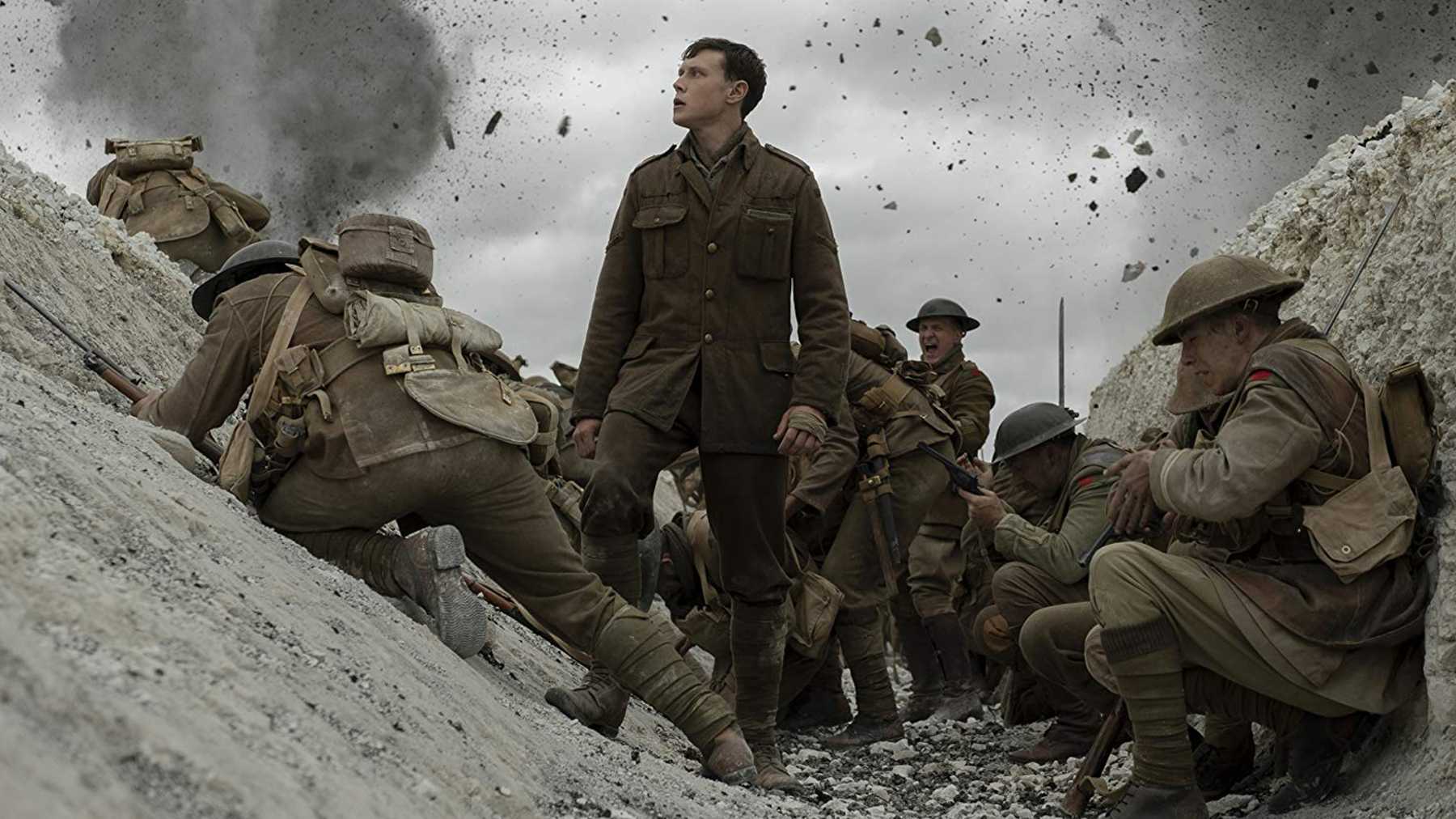 After a sh**load of award nominations (and wins) and just as much critical acclaim Sam Mendes' 1917  has finally arrived. It's a bum-clenching, race-against-time through World War I's frontline and unlike the Tommies who went off to the frontline without a clue to what thy were letting themselves in for, we think it best to prepare yourself in advance with a selection of top-drawer war films. So here are six to see before setting eyes on 1917 …
Dunkirk (2017)
Who would have thought one of the greatest war movies of this generation would feature a member of One Direction? Christopher Nolan wowed us in 2017 with probably one of his best films to date, stripping away the superheroes, sci-fi and dreams-within-dreams to bring a truly stunning retelling of the evacuation of Dunkirk in World War II. If you didn't go see this one in IMAX, why are you even reading this?
They Shall Not Grow Old (2018)
Using previously unseen and newly colourised footage, Peter Jackson's documentary They Shall Not Grow Old plays out as more of an experience rather than a standard doc. We've always known that life in the trenches of World War I was pretty dire, but Jackson's film exposes the horrors of warfare on regular soldiers on another level. This is actually Jackson's first foray into documentaries (a far cry from hobbits and giant apes) and it's a fantastic testament to history and to what modern filmmaking can achieve.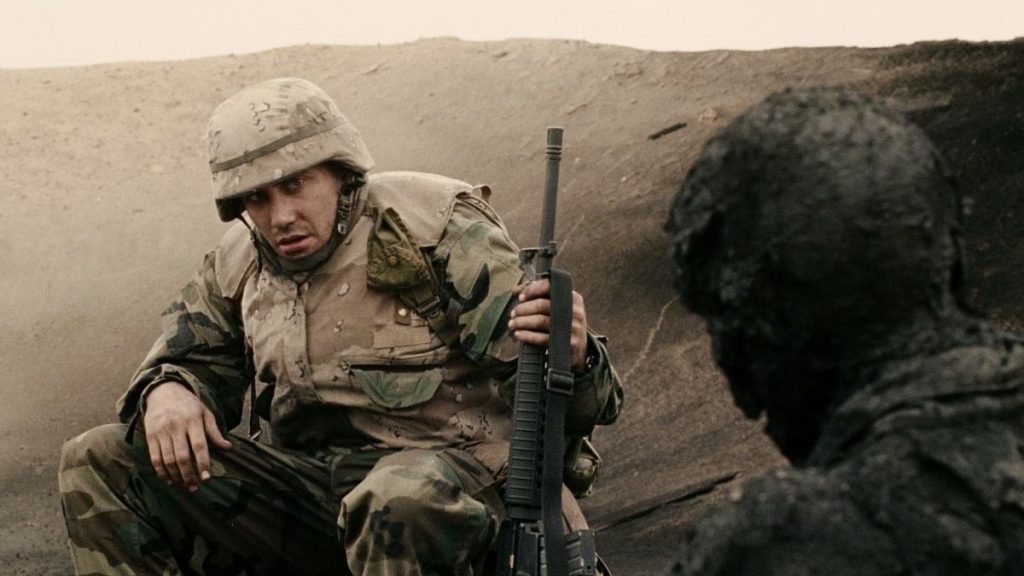 Jarhead (2005)
1917 isn't Mendes' first trip into the trenches. His 2005 war drama Jarhead shows Jake Gyllenhaal's struggle with the boredom and monotony of his day job as he wonders why he left his house in the first place – something we can all relate to. The backdrop of the Gulf War – slightly less relatable. While 1917 takes you onto the battlefield, Jarhead highlights the anguish of those waiting on the side lines.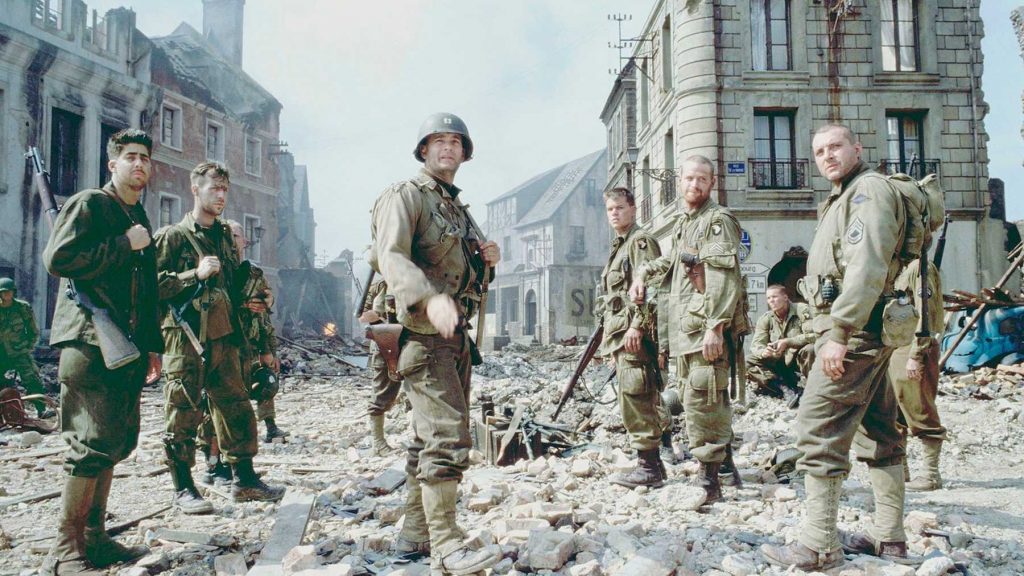 Saving Private Ryan (1998)
Steven Spielberg's Saving Private Ryanearns its spot in our list after being credited as a war movie that reinvigorated the world's interest in World War II. If 1917 left you craving more sibling saving, Saving Private Ryan is exactly what you need, packed full of courage and sacrifice with a surprise visit from Matt Damon. We haven't blubbed this much at a Spielberg flick since "I'll… be… right… here".
Atonement (2007)
Joe Wright's Atonement is probably best known for two things; the (very impressive) five-minute continuous tracking shot of the Dunkirk beaches, and making the most of its 15 certificate by using the C-word in one the most memorable ways possible. Also starring 1917's Benedict Cumberbatch (amongst a slate of British actors in their youth – Keira Knightley, James McAvoy, Saoirse Ronan etc), Atonement tackles WWII from the perspective of those who fought and those who were left behind – with a sprinkling of doomed romance.
Journey's End (2017)
Releasing a war movie in the same year as Christopher Nolan's Dunkirk is perhaps not the smartest move, but director Saul Dibb decided to go ahead anyway with Journey's End, the fifth film adaption of R.C. Sherriff's 1928 play. Good job he did – Journey's End is every bit as soul destroying as Nolan's epic, whilst also focusing keenly on the traumatic effects of war on those on the front line. Dibb's adaption captures the boredom, horror and danger of the World War I trenches. Devastating, but brilliant.