News
"He simply is Harry now" – J.K. Rowling
Harry Potter play reveals new character portraits
The first official character images from highly-anticipated stage show, Harry Potter and the Cursed Child, have been revealed, giving fans a first look at Harry Potter, Ginny Potter (perhaps better known by her maiden name, Ginny Weasley) and their son, Albus Potter.
Set to open for previews in London's West End next week, the Cursed Child is the eighth story in the Harry Potter series, picking up the saga 19 years after the pre-epilogue events of final book, Harry Potter and the Deathly Hallows.
The images reveal the character's costumes, depicting Harry (played by Jamie Parker) as wearing a dark blue three-piece suit (presumably suited and booted for his day job at the Ministry of Magic) and bearing the character's iconic lightning bolt scar on his forehead.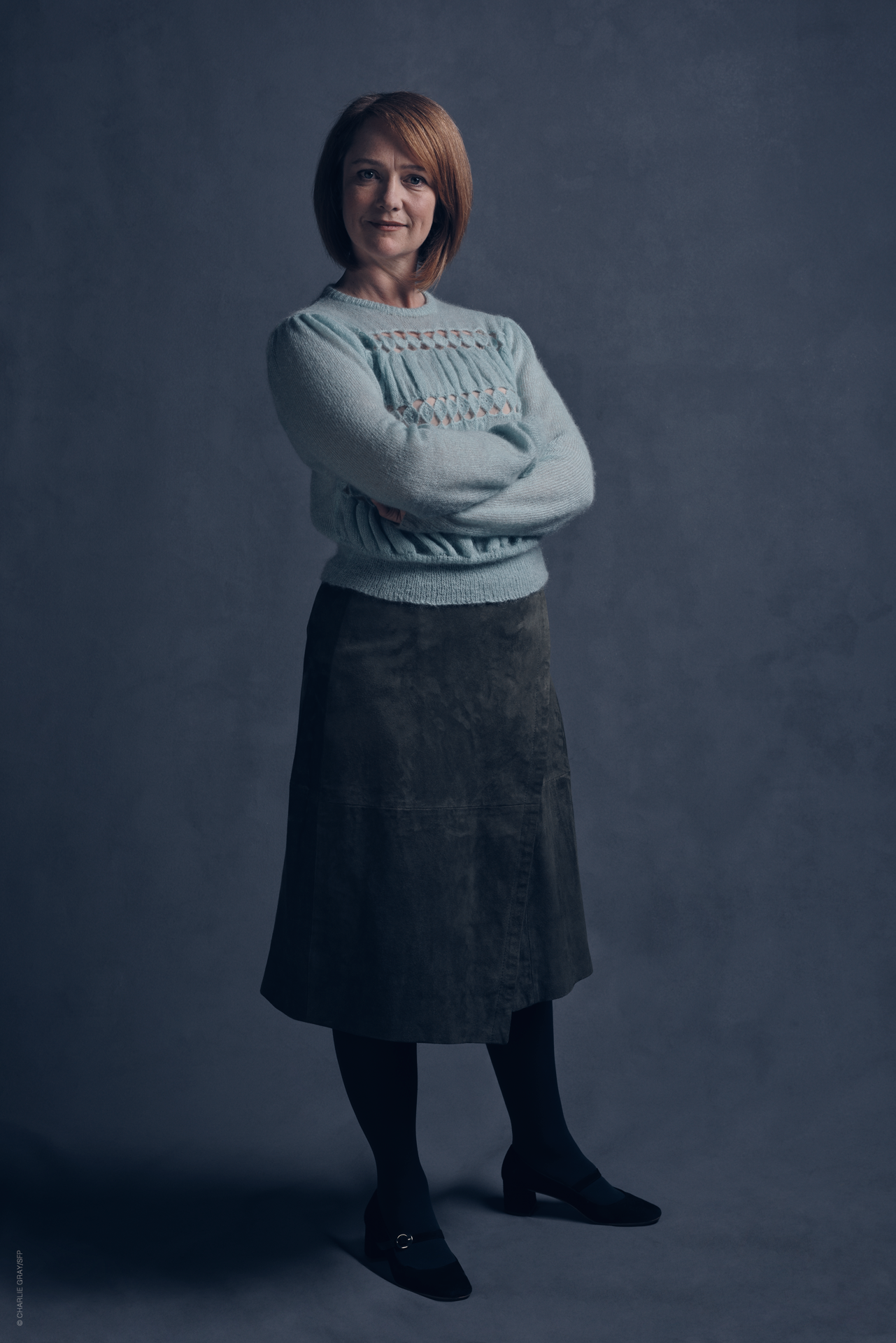 Ginny's (Poppy Miller) costume gives little away, seen here wearing a light blue woollen jumper and sporting the signature Weasley ginger hair, but it's perhaps the first glimpse of their youngest son, Albus Potter (Sam Clemmett) that has got most Harry Potter fans excited.
Albus – one of the three Potter children to be featured in the play – can be seen wearing his Hogwarts uniform, as the character plays nervously with the cuffs of his robes. Whether Albus is the 'cursed child' referred to in the title remains to be seen, but the play's synopsis explains that, "while Harry grapples with a past that refuses to stay where it belongs, his youngest son Albus must struggle with the weight of a family legacy he never wanted."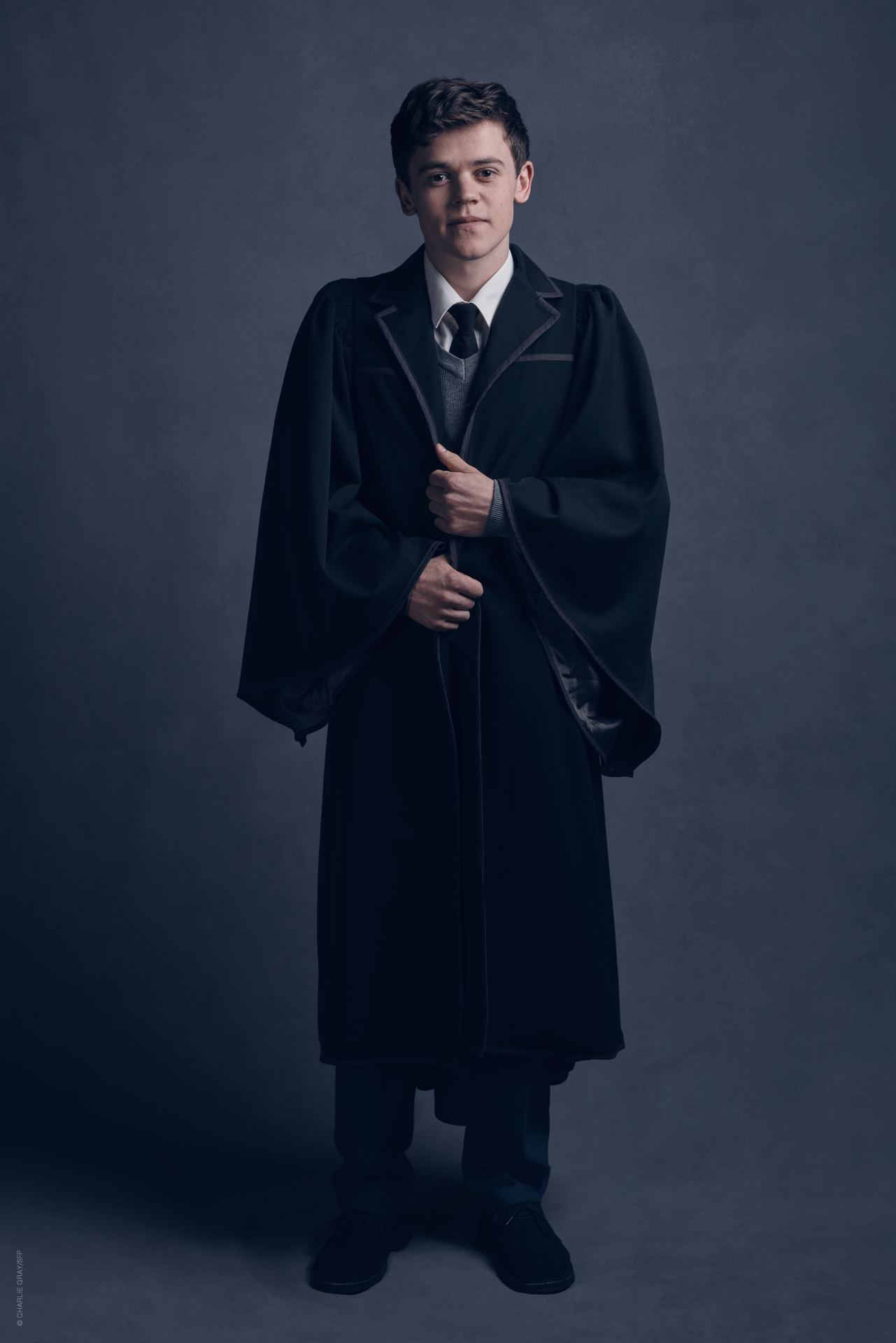 This has lead many fan theories suggesting Albus is indeed cursed, with J.K. Rowling herself adding fuel to the rumours, stating, "There's much I could say about Sam-as-Albus, but we'd be into spoiler territory so quickly I'll just say we couldn't have cast better."
Rowling also spoke of Jamie Parker's portrayal of Harry, enthusing, "He simply is Harry now. There's a kind of relief in watching him, he gets it so right." Speaking of the play's depiction of Ginny, the author added, "I think a lot of people would like to have Poppy's Ginny for a mother. Kind and cool, exactly as I imagined her."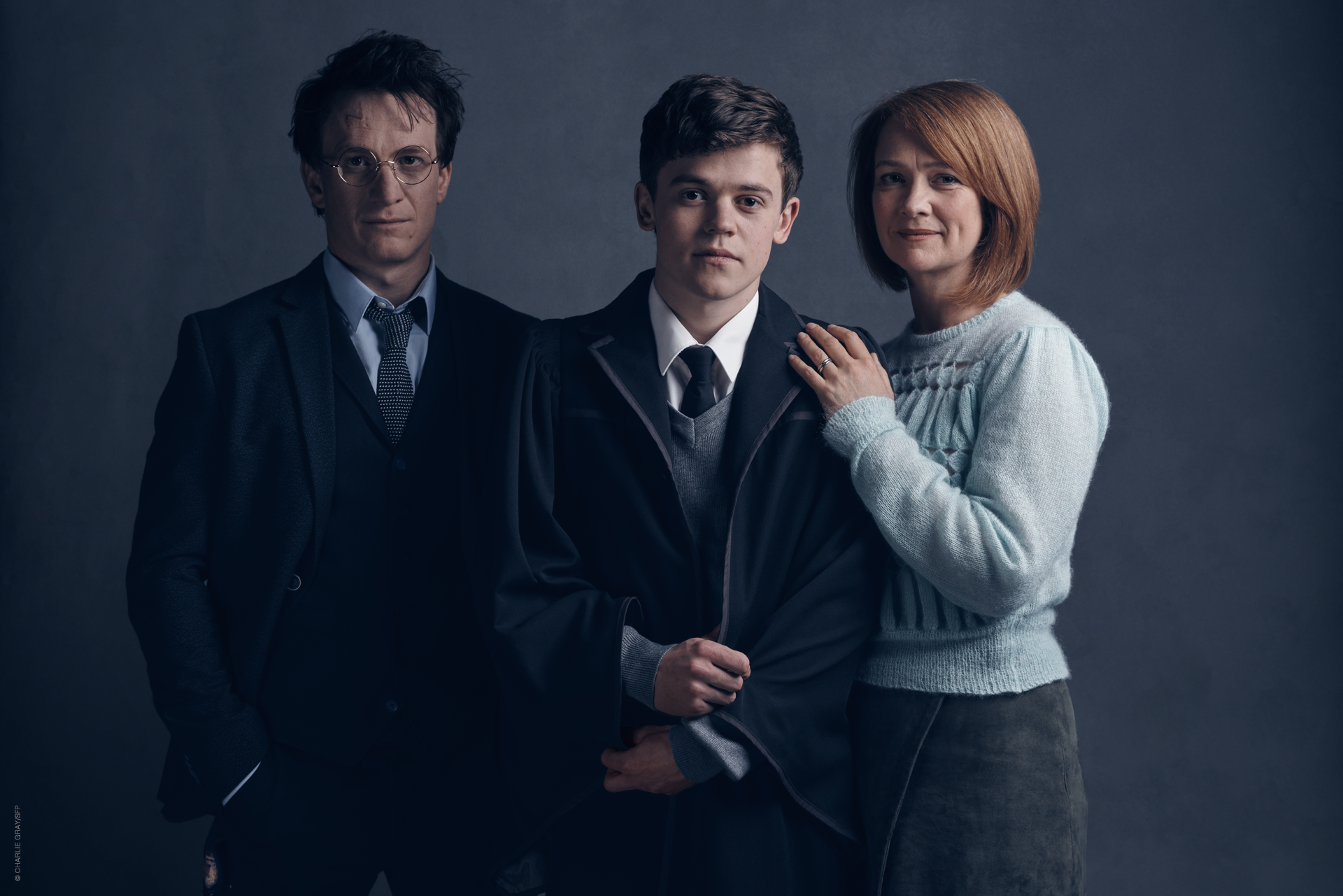 Based on an new story by J.K. Rowling, Jack Thorne and John Tiffany – and written by Jack Thorne – the play is set in two parts with the first half running as a matinee and the second as an evening performance. The production's previews start on June 7 at London's Palace Theatre, while the Cursed Child's script book is published by Little Brown on July 31.
More cast photos, presumably including Ron Weasley and Hermione Granger's family, are expected this week, follow Industria on Facebook for more information.