TV
FIRST TRAILER FOR THE ALIENIST REVEALED
Upcoming TV series debuts trailer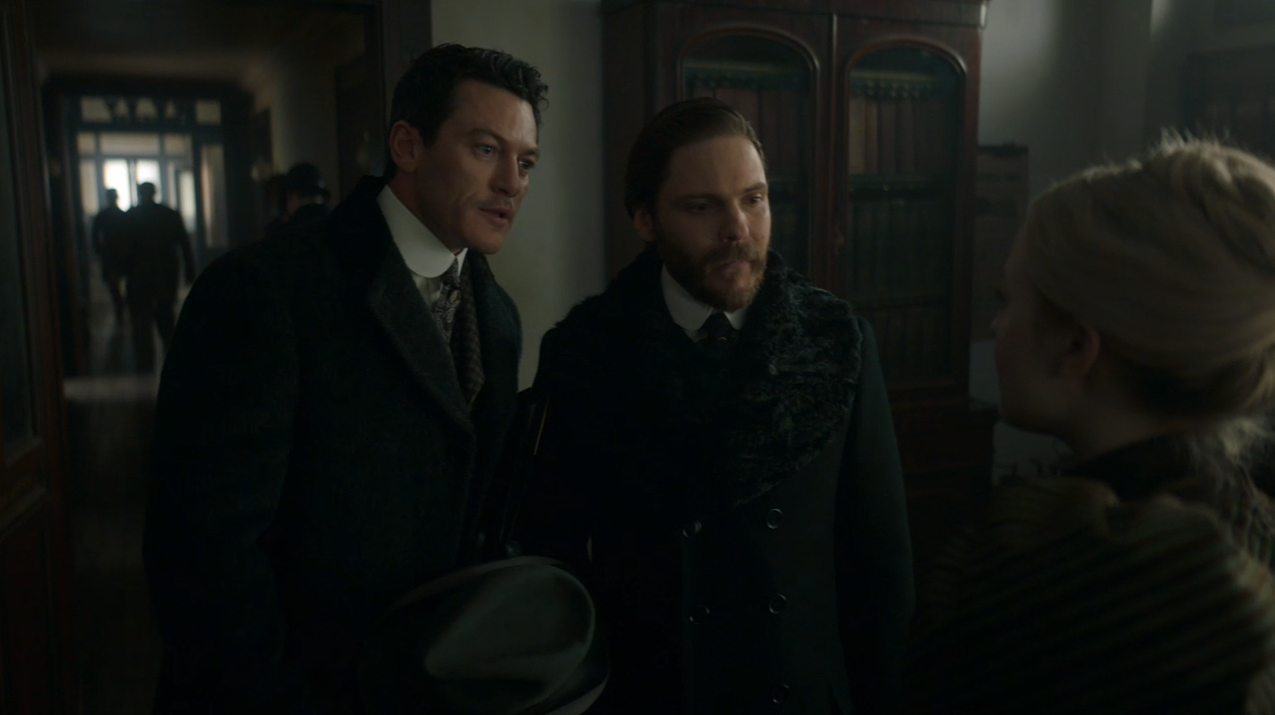 Fans of the best-selling 1994 detective/mystery/history novel got their first look at the long-mooted TV adaptation today as a first-look teaser was released at Turner's "Upfront" presentation in New York where networks hawk their wares for the advertising and media communities.
Based on Caleb Carr's original 1896-set novel and slated to air in late 2017 on TNT, the series sees Luke Evans (Girl On The Train, Beauty And The Beast), Daniel Bruhl (Rush, Captain America: Civil War) and Dakota Fanning (American Pastoral, Twilight) investigate a series of brutal murders of child prostitutes plaguing 1890s New York.
'The alienist' – a criminal psychologist by the name of Laszlo Kreizler and played by Bruhl – is brought in by newly appointed police commissioner Theodore Roosevelt (yes, THAT Teddy Roosevelt… he had other jobs before President, y'know) to hunt down one of the city's first serial killers with help from newspaper "crime illustrator" John Moore (Evans).
Fans of the book will know Moore as the easy-going New York Times journalist who finds new purpose in assisting the alienist with his work, while the investigation itself forces Moore to hold a mirror up to his own life choices. Fanning meanwhile takes the role of strong-minded police secretary, Sara Howard, who is resolved to become New York's first female police detective.
The two and half minute teaser – while giving away little new in terms of plot – looks sumptuous with a kind of mega-budget Downton-Abbey-meets-From-Hell sort of aesthetic. "I must follow this wherever this goes, even if it leads me to the darkest pit of hell," says Bruhl's Kreizler as we see fast cuts of "boy whores", nefarious upper crust types, bleached white lunatic asylums, Evans looking dapper in a series of sharp outfits and chandeliers. A lot of chandeliers.
The show is directed by BAFTA-nominated Jakob Verbruggen (Black Mirror) and is still shooting in Budapest.