Films
The countdown
This week in movies…
There's been a slew of announcements in the movie world this week – from Bad Boys 3 finally being green-lit to Breaking Bad getting a movie. Luckily for you, we've grouped all of the most important headlines into this here cheeky blog. You're welcome…
First up, Fox unveiled plans to re-release Deadpool 2 for a limited run this Christmas. Stripped of its adult content, the edit will meet the requirements of a PG-13 rating for the first time.
Ryan Reynolds branded the move a "shameless cash grab" in an interview with Deadline, before going on to detail the decision process.
"Fox has been asking for a PG-13 basically since the start in 2006," revealed Reynolds. "I've said no since 2006. Now, this one time, I said 'Yes' on two conditions.
"First, a portion of the proceeds had to go to charity. Second, I wanted to kidnap Fred Savage. The second condition took some explaining…"
Luckily, the studio agreed and $1 from each ticket sold will go to the charity "F**k Cancer", which has been renamed "Fudge Cancer" for the child-friendly campaign.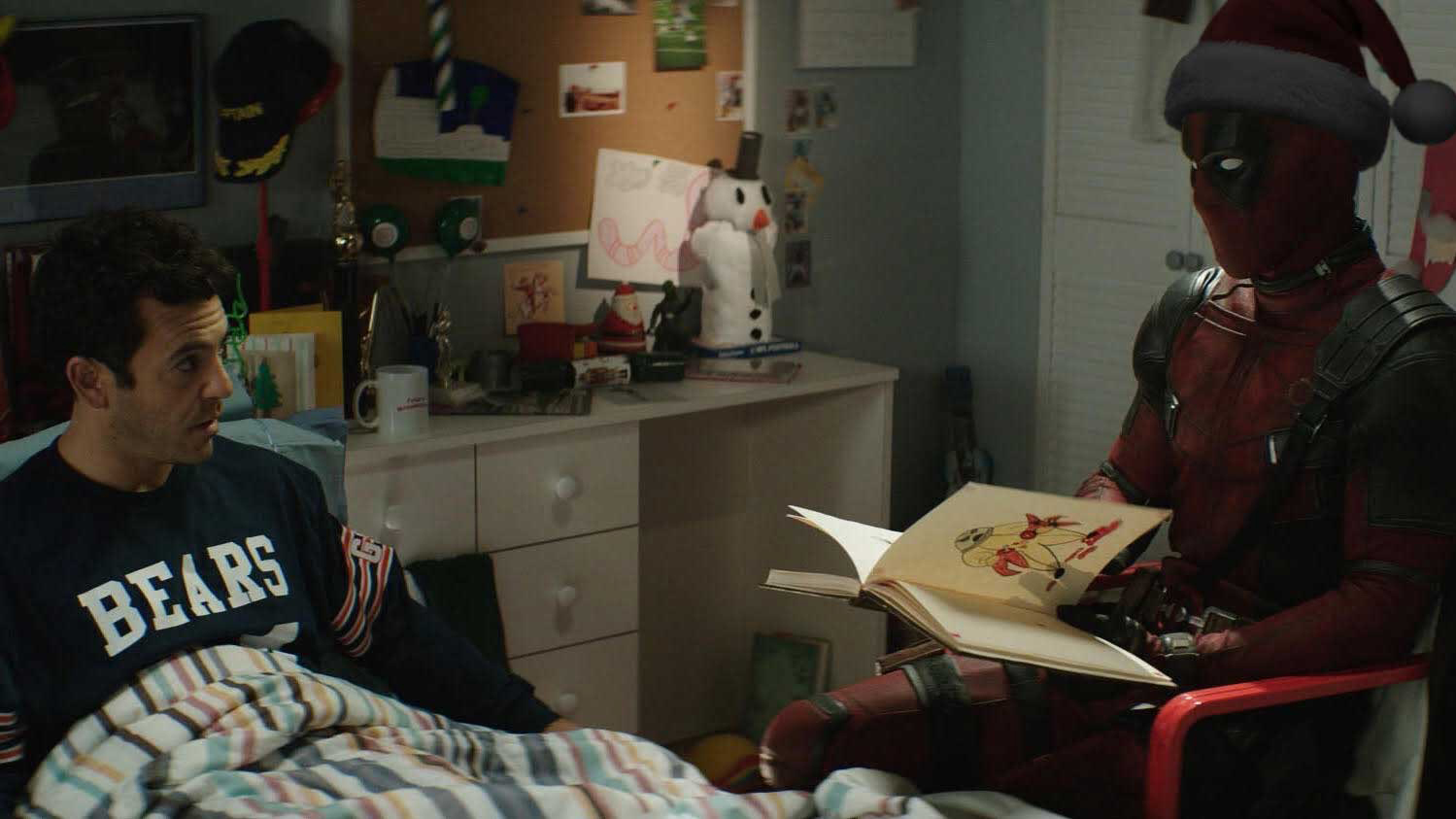 In an even stranger twist, the updated movie will be framed by a narrative featuring Fred Savage – famous for his role in '80s cult classic The Princess Bride.
Soon after, news broke that early-noughties buddy cop series Bad Boys is getting a third entry to the franchise.
Bad Boys 3 – as it's been imaginatively titled – was confirmed by original duo Will Smith and Martin Lawrence online.
"It's been a LOOOONG time Coming," Smith wrote on Instagram. "But now it's here! [Bad Boys] for life. We back!!"
"Bad Boys 3 is happening, it's official," Smith added in a video post before panning the camera to reveal a grinning Lawrence at his side. The question remains, though: what ARE you going to do when they come for you?
In other news, Disney hit film fans with a double-whammy when they announced two new series for their upcoming streaming service Disney+.
Not only will MCU favourite Loki get his own standalone show, but a Rogue One: A Star Wars Story prequel will tell the story of rebel firebrand Cassian Andor.
Of course, we know both of those characters eventually die in their respective timelines, but at least Tom Hiddleston and Diego Luna are returning. Swings and roundabouts, eh?
Elsewhere, Bryan Cranston appeared to confirm a Breaking Bad film was in the works after years of fan speculation.
The hit series – about a high school chemistry teacher forced into life as a meth dealer – ran for five critically acclaimed seasons until 2013.
Now, creator Vince Gilligan is reportedly set to write and direct a sequel show about Jesse Pinkman, played by Aaron Paul.
There's no word on Cranston's involvement yet, but as Walter White met his end during the finale it's unlikely he'll feature.
The original series returns.

Academy Award Winner Mahershala Ali stars in #TrueDetective Season 3. January 13, 2019 on @HBO. pic.twitter.com/rnyq2VBI3B

— True Detective (@TrueDetective) November 2, 2018
Finally, HBO gave us another sneak-peek at True Detective season three, starring Oscar-winner Mahershala Ali.
Running over three different timelines, the new series will show Ali as an old man using extensive make-up and prosthetics. In later life, his decrepit detective must revisit a long-unsolved case and face his personal demons in order to track down the culprit. Let's hope it's a much-improved experience after the abysmal second season…