Features
Inside The Nick Cave Creative Process
Director Andrew Dominik on collaborating with Nick Cave on his new film This Much I Know To Be True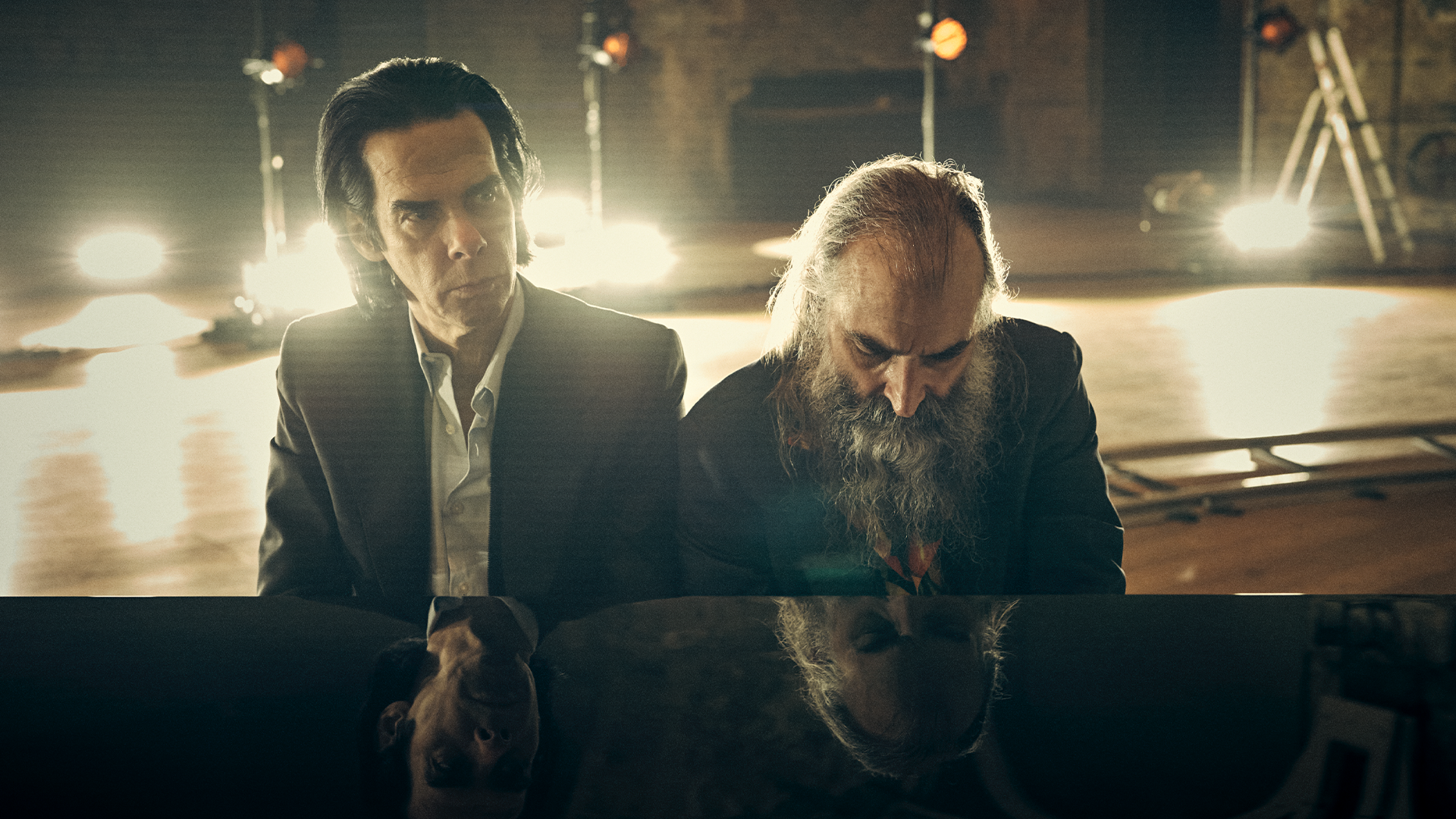 This feature was written before the tragic news of the death of Nick Cave's son Jethro. In a brief statement he said: "With much sadness, I can confirm that my son, Jethro, has passed away. We would be grateful for family privacy at this time." Our thoughts are with Nick Cave and his family at this sad time.
"Nick's one of my closest friends," remarks Australian filmmaker Andrew Dominik. "I talk to him most days on the phone. And it's great to be loved by Nick. Really. He's a great guy. I admire him more as a person than an artist. I do." The 'Nick' in question is the multi-talented musician Nick Cave, the singer-songwriter who has been crafting haunting melodies like 'Into My Arms' and 'Where The Wild Roses Grow' ever since he co-formed The Bad Seeds nearly 40 years ago.
Cave is the subject of Dominik's latest documentary This Much I Know To Be True, a compelling reflection on his two most recent albums. The first of these is The Bad Seeds' 2019 disc, 'Ghosteen', which was all set to be played live until the pandemic. "They were dying to tour it," says Dominik. "They were going to get the singers from Polyphonic Spree. They were going to have 12 vocalists and try and recreate the sound of the record. And the whole thing was ready to go. And it got cancelled."
At that point, the 54-year-old Dominik got a call from Cave to come from Los Angeles to the U.K., where Cave lives, to get the cameras rolling. Like most people, Cave was at a loss during lockdown – even taking up ceramics. But he and longtime Bad Seeds collaborator Warren Ellis did pull together 2021's eight-track LP, 'Carnage', their first studio collaboration as a duo outside of their work on soundtracks for films including The Road, Lawless and Dominik's own elegiac 2007 western The Assassination of Jesse James By The Coward Robert Ford.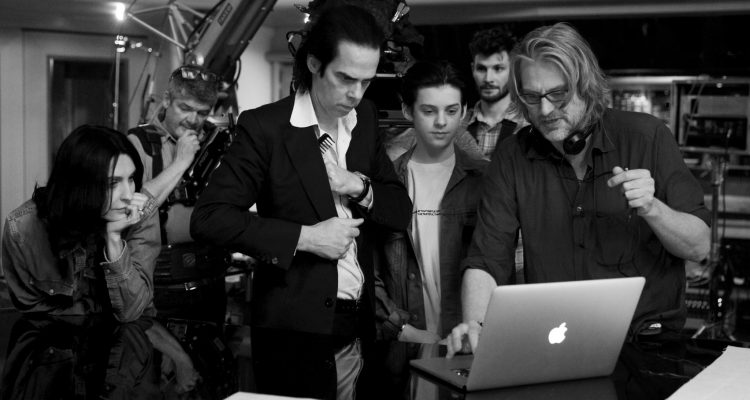 With all this new material that fans had yet to see performed live, Dominik set about working on This Much I Know To Be True, with Cave and his fellow musicians performing songs from both albums. Staged in a huge warehouse space, the camera circles the musicians who are bathed in dramatic lighting. "I had about three or four major setups and I broke the songs into parts," explains Dominik. "The lighting I pre-programmed before I got there. Didn't know if it was going to work but we turned it on and ran it and was great. It worked, thank God… but I know what's going to look good."
As electric as the performance segments are, it's not just music we get a front-row seat to; Dominik's film also offers an incisive insight into Cave and Ellis' friendship and creative process. "It's amazing to be in the studio with them," reflects the director. "Because there's a lot of the time where you just don't know whether what you're listening to is good or bad. You can't really tell. It hovers in this space where maybe it's amazing, or maybe really weird. And then eventually you realise that stuff's incredible, but they do operate in a very vulnerable state a lot of the time."
Dominik, whose debut Chopper featured music by Bad Seeds co-founder Mick Harvey, is no stranger to Cave at his most raw or emotional. His 2016 film One More Time With Feeling – his last cinematic release – documented the making of The Bad Seeds' sixteenth album 'Skelton Tree', a record made in the aftermath of the tragic death of Cave's 15-year-old son, Arthur.
Dominik feels Cave is in a far better place now than he was then. "I think in the end, what he says in the movie, is just sort of simple," he notes. "It's very simple. It's very sane. I think the idea of the film is to basically pass on a little bit of what he's learned, through having to deal with Arthur's death. The worst has happened. What do you do then? The worst is going to happen to us all. At some point."
This Much I Know To Be True won't be the last Cave-Ellis-Dominik collaboration this year, either. Dominik is now putting the finishing touches to Blonde, his long-gestating Netflix-backed drama about Marilyn Monroe, starring Ana de Armas (No Time To Die) as the iconic actress. "The movie's a knockout!" says Dominik confidently. He's got Cave and Ellis on scoring duties and can't stop singing the praises of his Cuban-born star. "I didn't know how good she was until we got there. She's like James Gandolfini!"
With Blonde his first feature film since 2012's crime drama Killing Them Softly, Dominik is relieved to be back in the game. "It's good," he says. "I mean, it's good to get out of the cutting room. I feel like I've been in the cutting room for three years!" Having tried to get Blonde made since 2008, he refuses to believe he's fallen into the trap of sweating over a labour of love, in the way some directors do to their detriment. "There's got to be examples of good dream movies, right? Am I the only one?" We shall see.
This Much I Know To Be True is in cinemas on May 11.