Features
July's Best Culture Treats
When it's too hot to go outside, here's what to watch and play this month…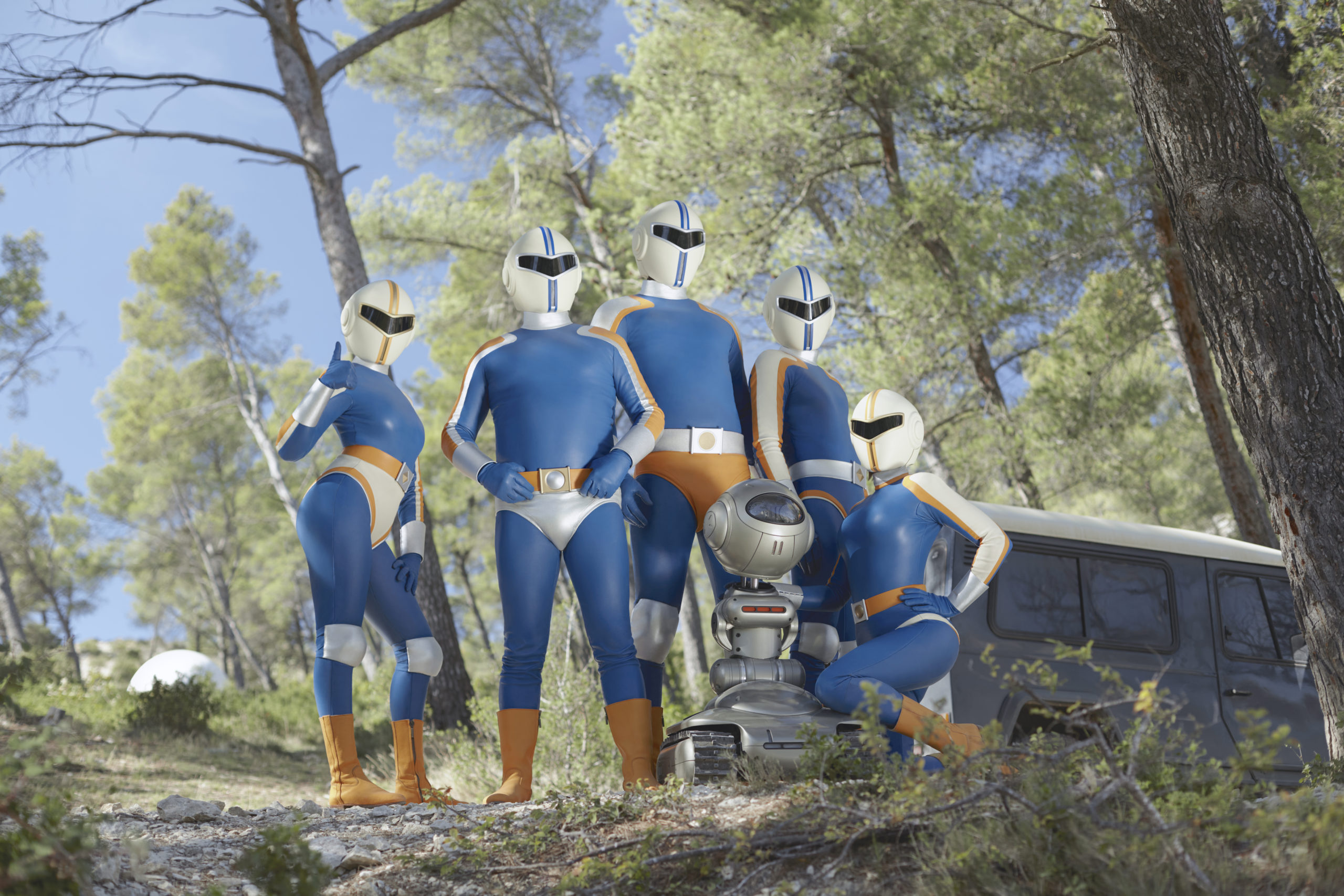 Smoking Causes Coughing
In cinemas 7 July
If you're familiar with any of director Quentin Dupieux's previous work (Rubber, Deerskin, Mandibles) you'll know you are in for a completely-out-there treat with his latest offering this time a pastiche of superheroes. After a devastating battle against a diabolical turtle (!), a team of five avengers – known as the Tobacco Force – is sent on a mandatory retreat to strengthen their decaying group cohesion. Their break goes wonderfully well until Lézardin, Emperor of Evil, decides to annihilate planet Earth… But will they repair their relationship in time for a final epic battle? Consider this the Fantastic Four movie you really wanted but with more smoking.
Insidious: The Red Door
In cinemas 7 July
Set ten years after the events of the second Insidious film, The Red Door follows Josh Lambert (Patrick Wilson) as he drops his son Dalton (Ty Simpkins) off to college, where his son's previous demons begin to manifest once more. With Insidious 2 released over 10 years ago and this film being Patrick Wilson's directorial debut, it'll be interesting to see if it sticks the landing. Here's hoping that the film is scary in the right way…
Mission: Impossible – Dead Reckoning Part One
In cinemas 11 July
Ethan Hunt. Is back. Again. With Tom Cruise, clearly on some sort of death wish, doing even more crazy stunts that will leave you going 'that's Tom Cruise doing that stunt… not a stunt man' and detract from whatever convoluted plot has been cooked up by Christopher McQuarrie. Expect car chases, bike chases, horse chases, foot chases, submarines, fights on top of trains and inside trains and the return of the scheming former director of the IMF – Kittridge.
Barbie
In cinemas 21 July
Directed by Greta Gerwig and starring Margot Robbie as the title character, Barbie follows a Barbie that dares to dream of being something other than perfect and is shot in what Gerwig calls 'Glorious Techni-Barbie'. With a star studded cast and soundtrack, Gerwig's adaptation of the iconic Mattel character is aiming to challenge what general audiences think of Barbie whilst pairing her up with her very own himbo-boyfriend, Ken (Ryan Gosling). The film releases the same day as Christopher Nolan's Oppenheimer, so we'll see who has more staying power: The man who created the atomic bomb, or the woman who has everything.
Oppenheimer
In cinemas 21 July
Christopher Nolan is back with a bang, and a battle against Mattel, with Oppenheimer. Based in both subjective and objective viewpoints of the birth of the atomic bomb, Cillian Murphy is J. Robert Oppenheimer in this all-star biographical drama/thriller. We cannot wait to see just how batshit Nolan gets with a supposedly enormous explosion that's sure to wreck the eardrums of cinemagoers, (and those next door watching Barbie).
Teenage Mutant Ninja Turtles: Mutant Mayhem
In cinemas 31 July
Adapted for the big screen by producer Seth Rogen, Mutant Mayhem aims to make the titular Turtles feel more like teenagers than previous adaptations. With a distinct animation style and plenty of cameos, it's possible that the Teenage Mutant Ninja Turtles could be coming back bigger and better than ever. (Although, if no-one says 'Cowabunga' we'll be very disappointed.)
The After Party Season 2
On Apple TV+ from July 12
After a well received first season Tiffany Haddish returns as Detective Danner in the comedy-murder mystery with an all-star cast. Comedy veterans Ken Jeong and John Cho tag along for the hunt to discover which guest has killed the beloved groom at an ostentatious wedding.
Good Omens Season 2
On Prime Video from 28 July
David Tennant and Michael Sheen return as everyone's favourite demon-angel pairing, ready to stop another Armageddon from taking place. Written by Neil Gaiman and based on the novel he co-wrote with Terry Pratchett, the tongue in cheek humour and obvious chemistry between Tennant and Sheen make this one to watch.
The Bear Series 2
On Disney+ from 19 July
The highly-anticipated next series of FX's The Bear is almost here, and we didn't realise how much we missed feeling incredibly stressed from the comfort of our own homes. Promising even more 'Yes chef's', a renovated restaurant, and a fantastic jacket worn by Jeremy Allen White, this isn't a series to miss. It is a near-perfect binge watch.
Remnant 2
On PlayStation 5, Xbox, and PC from 25 July
The sequel to the sensational action-RPG Remnant: From the Ashes is nearly here, and if you haven't played the first one you've still got time to catch up. For people that are like us and enjoy the challenge of a Souls game, but also think guns are pretty cool, Remnant might just scratch an itch you didn't know you had. The sequel promises expanded upon procedural-generation, different classes, and improved graphics.
The Expanse: A telltale series
On PlayStation, Xbox and PC from 27 July
The Expanse was a popular science-fiction series from SyFy and later Amazon, set in a world where humans had colonised across our solar system. With all sorts of infighting, political intrigue, and backstabbing, it makes for a perfect transition into the first post-bankruptcy Telltale Games game, (co-developed by Deck Nine). This release follows the same structure as Telltale are used to, with games releasing in episodes throughout the year.
Ratchet And Clank: Rift Apart
On PC from 26 July
The utterly brilliant Ratchet And Clank: Rift Apart released in 2021 exclusively for the PlayStation 5, and now it's continuing the tradition of previous PlayStation exclusives coming to PC. With its incredible graphics, baffling yet beautiful environments, and a bizarre range of weapons, it is the perfect Ratchet and Clank experience for franchise newcomers on PC.