Features
If Smiths' Songs Were Movies
Unsurprisingly there's not a lot of jolly rom coms…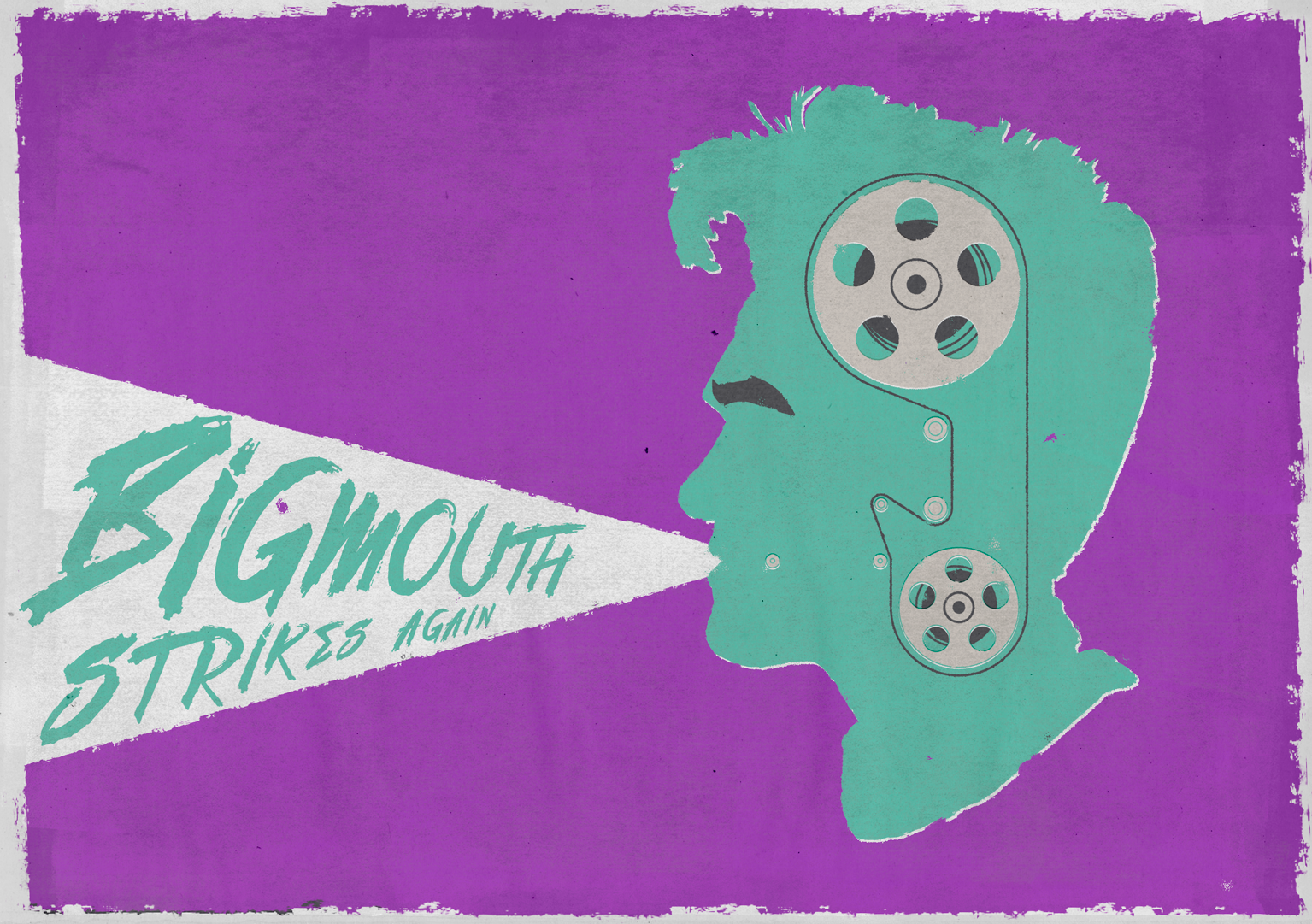 The relationship between cinema and Steven Patrick Morrissey has been a fruitful one. The Smiths have borrowed liberally from movies (Reel Around The Fountain takes key lyrics from Tony Richardson's drama A Taste Of Honey (1961), the band's album covers often featured '60s film stars and filmmakers have purloined from Moz and co (the title Let The Right One In comes from a Smiths' B-side and Dream Academy's cover of Please, Please, Please, Let Me Get What I Want brightens up Ferris Bueller's Day Off).
So with Morrissey: The Early Years biopic England Is Mine (itself a lyric from Smiths' anthem Still Ill) hitting the screens (out Aug 4 in the UK), Industria imagines what Hollywood and beyond would do with the rest of The Smiths back catalogue…
How Soon Is Now?

Director: Christopher Nolan
Pitch: A twisty-turn-y time travelling drama about a criminally shy Mancunian robot (Cillian Murphy) who discovers he is human and needs to be loved (just like everybody else does). Nolan decrees it should be only projected in ULTRA 70MM IMAX, which means no-one outside London will ever see it.

This Charming-Man

Director: James Gunn
Pitch: A shy awkward sexually ambiguous teenager (Fionn Whitehead) who keeps spouting Oscar Wilde is disowned by his friends for saying a hillside desolate rather than desolate hillside. He smacks his head after he falls off his punctured bicycle, an accident that turns him into Charming-Man, a superhero who has a car and smart clothes and droll bon mots. Stay in your seat for a post credit sting featuring an Angry Young Men film from the 1960s.

Bigmouth Strikes Again

Director: Frank Coraci
Pitch: The last film in Adam Sandler's Netflix deal, the lovable loon plays a shy janitor named Larry Shy-Janitor who is hit by a curse that makes him shout loudly in the face of everyone he meets. Well we say everyone, we mean Rob Schneider, Steve Buscemi, Henry Winkler etc.

There Is A Light That Never Goes Out

Director: Jordan Peele
Pitch: A sharp spare thriller sees Lupita Nyong'o and Armie Hammer driving in a car chased by a burning bright light (courtesy of ILM). The shock ending sees them out-run the bright beam but killed by a double decker bus and a ten ton truck.

Please, Please, Please, Let Me Get What I Want

Director: Ken Loach
Pitch: A poverty stricken woman (Vicky McClure) is bounced from employment centre to social services to food banks in an attempt to feed her nine children. Good times (for a change) arrive when she meets a grizzled old man (Peter Mulan) who used to be fey singer with a bush hanging from his arse.

The Boy With The Thorn In His Side

Director: Tim Burton
Pitch: A weird teen (Ezra Miller) with a sharp pointed growth coming out of his stomach turns up on the suburban doorstep of an all American housewife (Amy Adams). She takes him in, is shunned by her community until a coven of witches led by Eva Green comes to claim him. Burton drops the jangly guitar soundtrack for Danny Elfman.

Will.I.Am, It Was Really Nothing

Director: Ryan Coogler
Pitch: Biopic of the early years of the Black Eyes Peas founder and all round pillock Will.I.Am (Donald Glover). Scarlett Johansson is Fergie. Two members of Extras Casting are the other two.

Panic

Director: Kathryn Bigelow
Pitch: A hard hitting handheld docu drama about the little known UK riots of 1986 when Radio 1 DJs were strung up and hung for simply playing fun music. A stunning set-piece sees discos burned to the ground, even though nobody called them discos in 1986. David Thewlis plays chief culprit Steve Wright.

Heaven Knows I'm Miserable Now

Director: Michael Haneke
Pitch: A old Frenchman (Jean-Louis Trintignant) looks back on his life from a drunken haze sorting out the missed lovers, boring jobs and people he gave valuable time too. So grim it makes The Handmaid's Tale look like The Emoji Movie.

Girlfriend In A Coma

Director: Morten Tyldum
Pitch: Chris Pratt is Jim, a mechanic on a luxury spaceship headed to start a new life on a colony. When he is awoken early from hypersleep, he wanders around the deserted vessel and finds a sleeping Aurora (Jennifer Lawrence). He wakes her up and… hang on, isn't this just Passengers? (That joke isn't funny any more — Ed).