Features
François Ozon Talks Everything Went Fine
The tough subject of euthanasia is put into focus in François Ozon's new film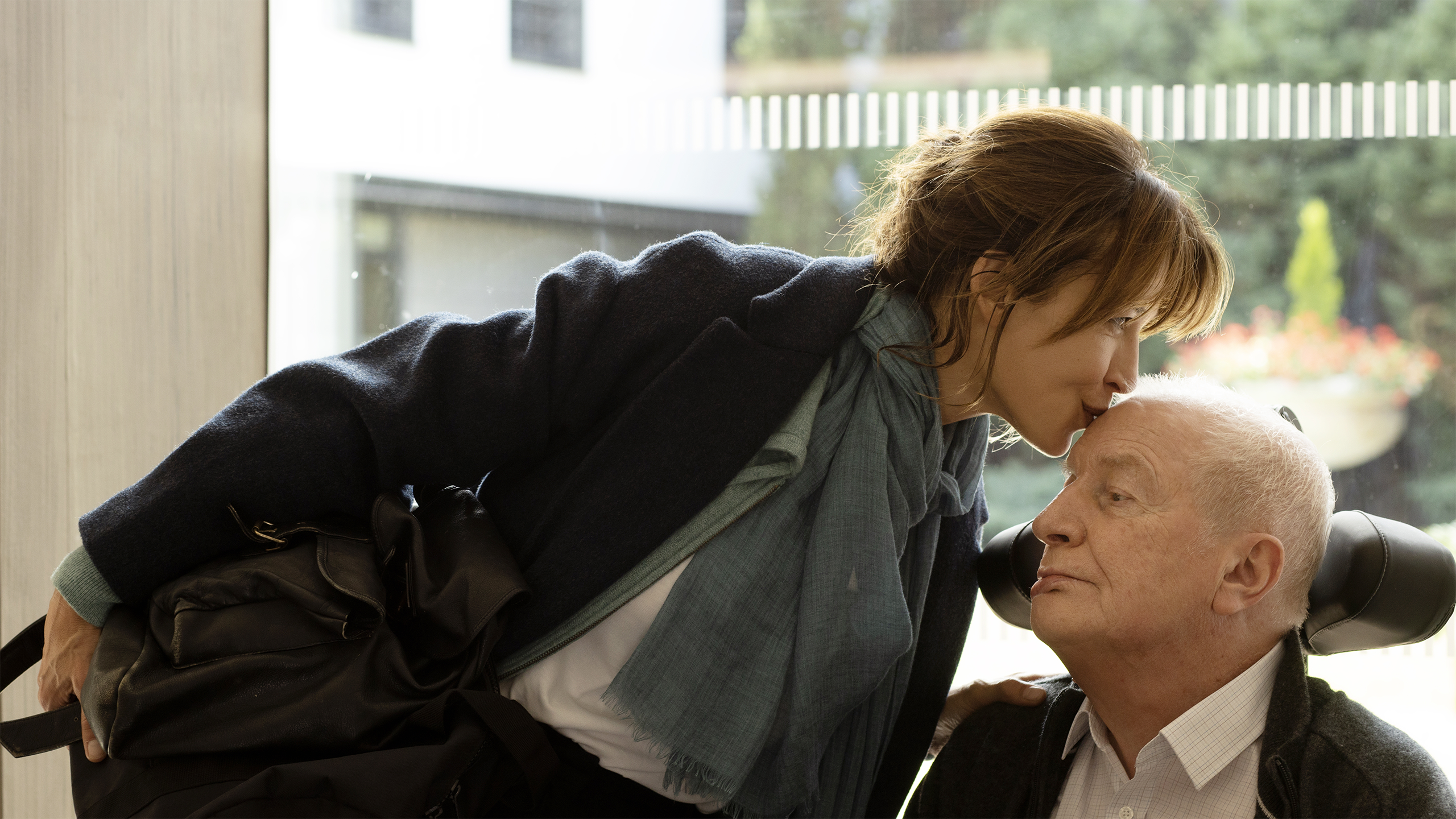 Of late, cinema has become increasingly unafraid to tackle old age. Films like The Father and Vortex took an unflinching look at dementia. And now comes François Ozon's Everything Went Fine, a humane true story about euthanasia based on the book Tout s'est bien passé by Emmanuèle Bernheim. The French author, who died of cancer in 2017, had worked with Ozon in the past, co-scripting some of his best work, including Under the Sand (2000) and Swimming Pool (2003).
Bernheim's moving book chronicles her and her sister Pascale's experiences with her ailing 85 year-old father, André, who bluntly requests assisted suicide after suffering light paralysis following a stroke. With such life-ending actions illegal in France, the two daughters heartbreakingly arrange for their father to travel to a clinic in Switzerland. When Bernheim initially proposed a film collaboration in 2013, Ozon felt unable to find his place in this highly charged, personal story. "But after her death, I came back to the book."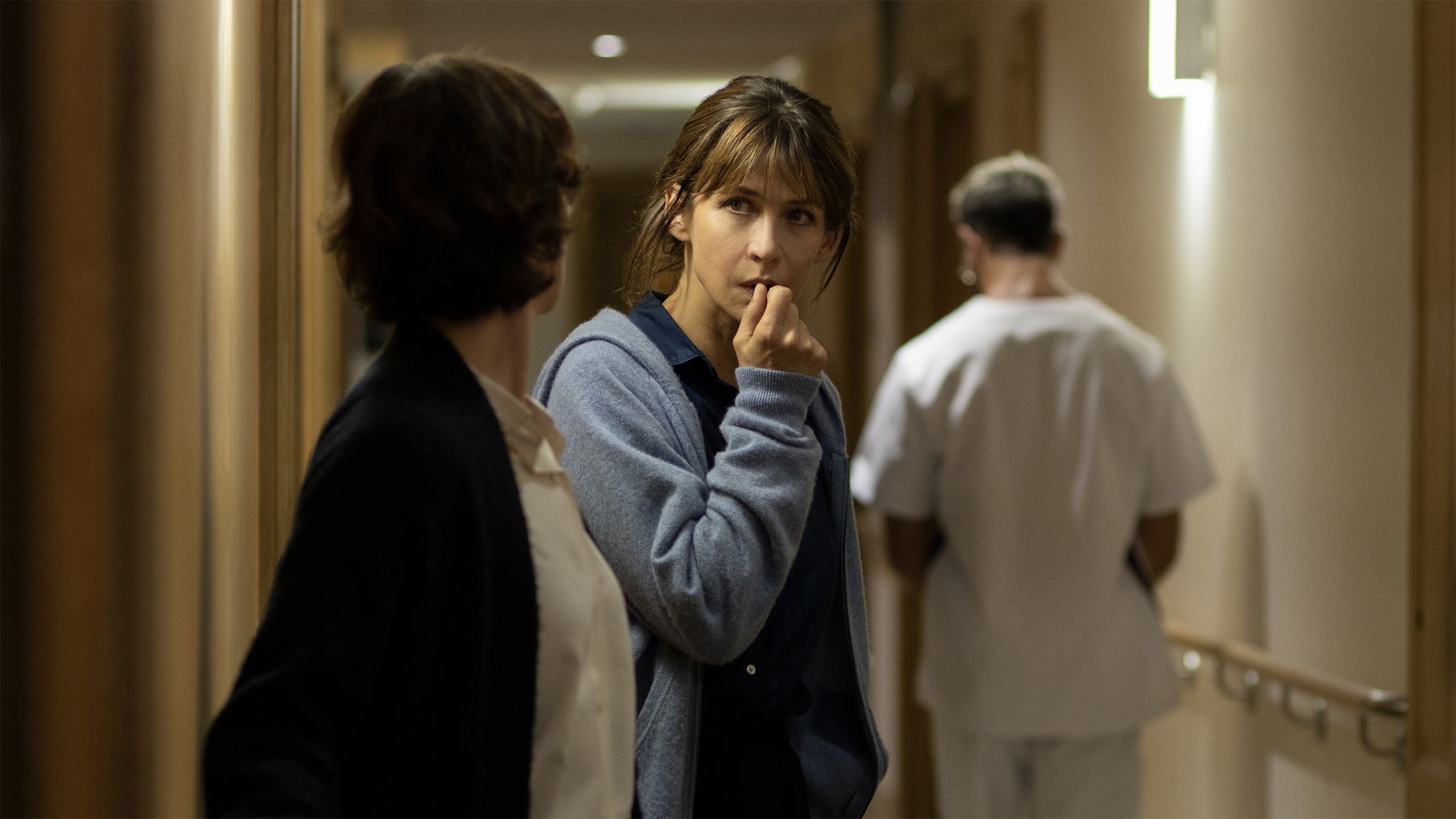 As he revisited it, he began to understand André's actions: "It's the paradox: the story of someone who loves so much life that he wants to die. He's not able to live the life he was used to living. His choice is to stop, to say, 'Okay, it's enough now' and he's very clear. He is able to look in the eye his death." While it's a "perverse" request to burden his offspring with such huge emotional responsibility, it's also a brave, even uplifting decision. "His will to die is a way to celebrate life."
After penning the script, Ozon set about casting, with Sophie Marceau brought on board to play Emmanuèle, veteran actor André Dussollier as André and Géraldine Pailhas as Pascale. For years, he'd wanted to work with Marceau, the French actress who leapt to world attention in the Nineties in Braveheart and in the Bond film The World Is Not Enough. "I think she's an actress who needs to empathise with the character, with the story," he says, "but I think she was totally connected to this and touched by the emotion she had to deliver."
Marceau, 55, had followed Ozon's career since his 1997 fifty-minute short Regarde la Mer. "I just loved this movie. Freaked me out! But it was just amazing," she enthuses. "[After that] I didn't know he would do such different movies from one to the other. But that also tells a lot about his desire, his necessity to make movies. And I think it's because he's really much in love with actors and actresses, and he just needs those people to show him life, to play life for him, to express things…he needs it. That's his food."
When it came to preparing for the role, playing a real character, albeit one no longer alive, didn't concern the actress. "It was not a biopic about Emmanuèle Bernheim," she says. "So I didn't feel big pressure. The only pressure I had was from François' perspective. Do I fit or his way of thinking? What he wants for the movie. That's the pressure, that's really a pressure…he's the director and you have to be in his brain."

While their collaboration might sound bleak (Marceau says "I'm the one who carries the whole pain of the movie"), Ozon's light touch and Dussollier's performance bring it much-needed levity. As Marceau comments, "the character of my father is such a great character, because he's wakes everybody up, he wakes the movie up. He makes this whole story special – and for my character unbearable. He's such a bitch! I mean, he's a really egocentric, mean, charismatic seducer. Terrible. But that is the comedy part of the movie. It's his character. Because he's very truthful too."
Inevitably, the film made them both think about the ageing process. "Me, I'd never seen a dead person before I was 50 years-old," says the actress. "It was totally abstract. I never had someone die around me. And all of a sudden it happens." Ozon agrees, noting how so many of us now can't face the inevitable end. "People are afraid of death, people don't want to suffer, we don't want to be sick," he says. "We are obsessed to be in good form all the time. So I think it's part of the society of today. But I think for the artist death is an important question [and] interrogation."
Did the film change his views at all on euthanasia? Would he do what Bernheim did? "I didn't think anything actually [before]," he nods. "And now I ask many questions. Because I don't know what I will do in such a situation. For me, it's impossible to know if I would be able to organise all these things, because in France it's against the law. So it's dangerous. Would I take the risk? Would I help? I don't know. You have to be informed of the situation to know exactly. And, actually, I don't want to be in the situation!" A very understandable position.
Everything Went Fine is in cinemas now.