News
Fury Road Prequel Confirmed!
George Miller On The Hunt For A New Furiosa!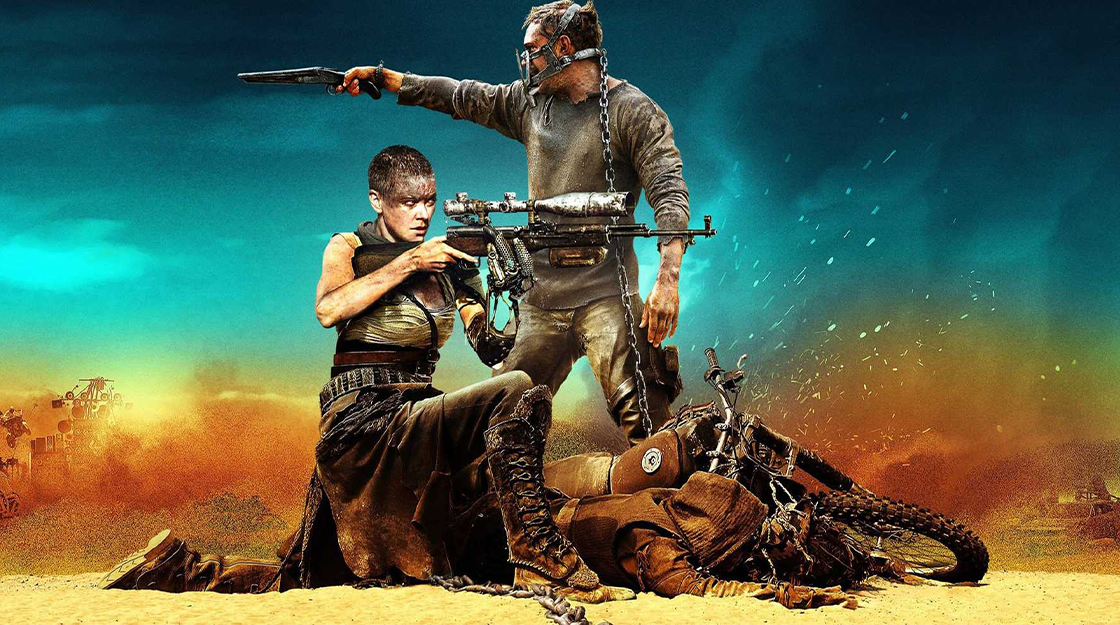 Five years ago today Mad Max: Fury Road roared into cinemas like a supercharged cinematic war rig after spending 15 years languishing in development hell and surviving a production plagued with, well, actual plague-like stuff like biblical rain and sand storms and Tom Hardy's ego. It's a film that caused an epic feud between its leads, had its production stalled multiple times (including a forced relocation from Australia to Namibia), was even at one point going to be animated, and could have tanked the beloved franchise and cost Warner Bros. millions. Instead it was released to critical acclaim and won six of the 10 Academy Awards it was nominated for.
Half a decade of subsequent – maddening, even – silence has recently been shattered with welcome news this week from septuagenarian director George Miller that a Fury Road prequel (focusing on a young Furiosa) is in the works. Miller (amazingly already in his 70's when he made Fury Road) is undisputedly one of the greatest action directors in the world. He is also the man who brought you Babe: Pig in the City and Happy Feet. He is nothing if not versatile.
In the New York Times interview, Miller described the new film as a stand-alone prequel following a young Furiosa – although Theron will not be returning to the role. According to Variety, Miller is looking for someone younger to play the heroine and has been having (Skype) auditions with actresses including Ana Taylor-Joy. Theron's absence is purely practical, Miller admitted that he had toyed with the idea of digital de-aging, as Scorsese did with his The Irishman gang, but opted against it finding it too 'uncanny valley', "For the longest time, I thought we could just use CG de-aging on Charlize, but I don't think we're nearly there yet." Theron doesn't seem too disappointed with the news, as she still posted some amazing unseen videos and photos from the Fury Road set on her Twitter in the last 24 hours.  
The script for the prequel was actually written before Fury Road was shot as a way to help Theron flesh out her character (other characters, including the legendary Doof Warrior, got the same treatment… here's hoping for that film BTW). As well as a Furiosa prequel, Miller had also written a Mad Max sequel, Wasteland, but due to (now solved) legal issues with Warner Bros. had to shelve both projects for a significant time.
Theron and Hardy famously did not get along with one another during the shooting of Fury Road, but both recently have seemingly buried the hatchet at last, with Theron admitting she perhaps lacked empathy for the pressure Hardy would have felt taking over the role from Mel Gibson and Hardy stating, "What she needed was a better, perhaps more experienced, partner in me". Perfect timing perhaps, if Furiosa reaches Fury Road levels of success the long awaited Mad Max: Wasteland could see the two reunited – hopefully we don't have to wait another ten years to see that…
In a side note, Fury Road is also today's Industria Lockdown Rewatch. If you need any other reasons to watch this masterpiece how about: it features end to end death defying stunts, an extraordinary colour palette (and an even more beautiful black and white "Blood and Chrome" version), a nuanced and surprisingly strong feminist main storyline, an absolute dynamite Junkie XL soundtrack, and of course, the Doof Warrior….