Features
The Top 10 Things We Saw at LFF
There was a lot of queueing…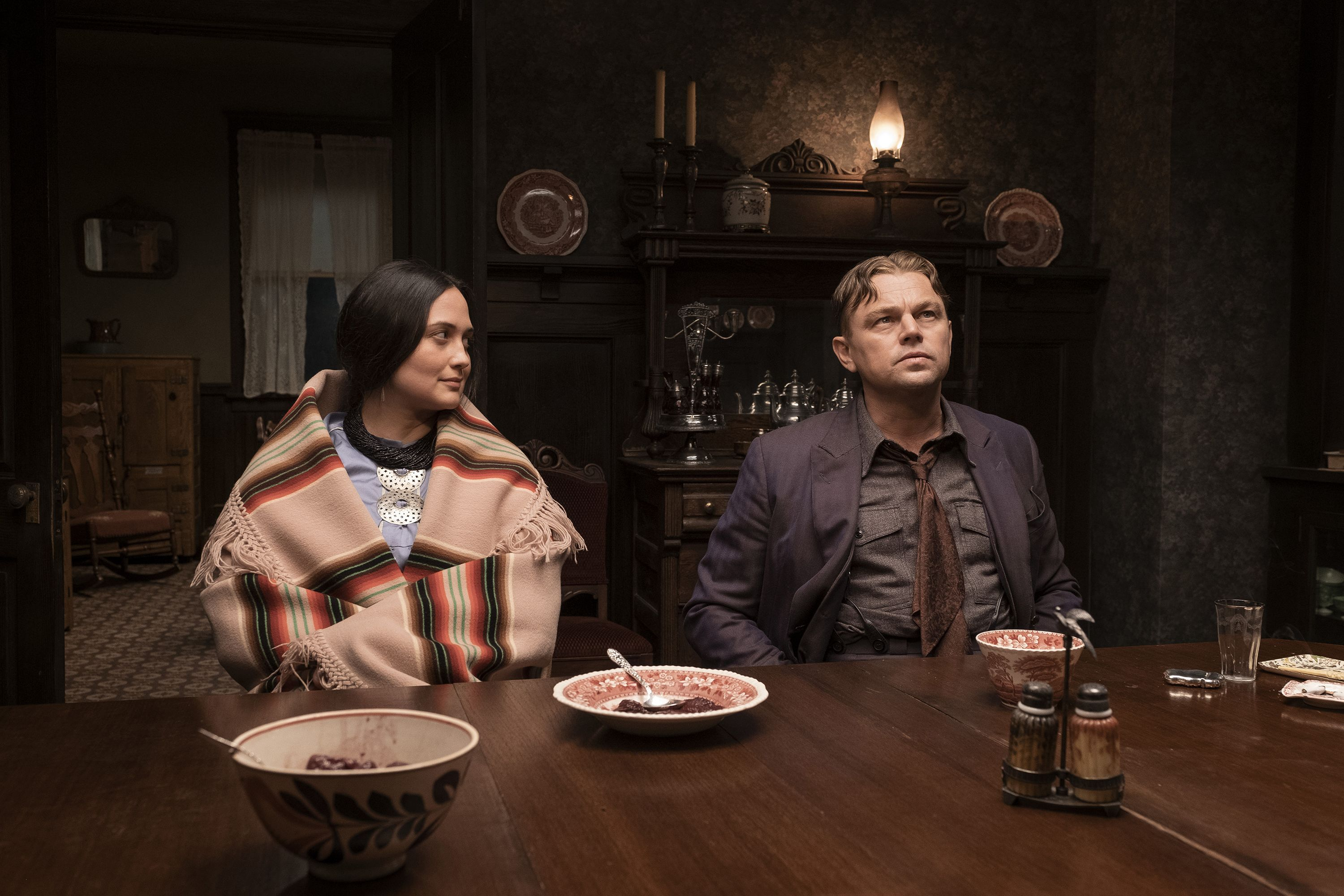 This month team Industria traversed our capitol to seek out a selection of some of the hottest new offerings in cinema at the 67th BFI London Film Festival. Here's some of our favourites:
Killers Of The Flower Moon (Out now!)
A tale of corruption and murder, Martin Scorsese's latest examines a series of early 20th century murders committed on Osage Nation grounds, in a greedy quest for oil. Proving that at 81 he is still one of America's most vital storytellers, Scorsese unearths a stunningly shot crime drama which grabs the viewer by the collar and refuses to let go. Robert De Niro is a terrifying force as quietly manipulative and loathsome patriarch Hale, Leonardo DiCaprio is wonderfully weaselly as his easily manipulated nephew Ernest, whilst Lily Gladstone is revelatory as the exploited Mollie, a role that should catapult her to stardom. This is the work of a master at the absolute height of his powers.
Priscilla
Sofia Coppola has frequently made cinematic studies of women in gilded cages, and Priscilla, the story of Elvis' young wife finding herself in Graceland, feels like the culmination of her years of filmmaking on the subject. Delicate but pointed attention to costume, hair and makeup informs Priscilla's journey into womanhood, so heavily influenced by the older and overpoweringly charismatic Elvis. Jacob Elordi shows us a more understated, but in many ways more intimidating side of Elvis than seen on screen before, and Cailee Spaeny expertly gives more in a single look than a line of dialogue could achieve. Come for the costumes and the glitz and glam of Graceland, leave haunted by a romantic relationship wrestling with the power imbalance between its participants.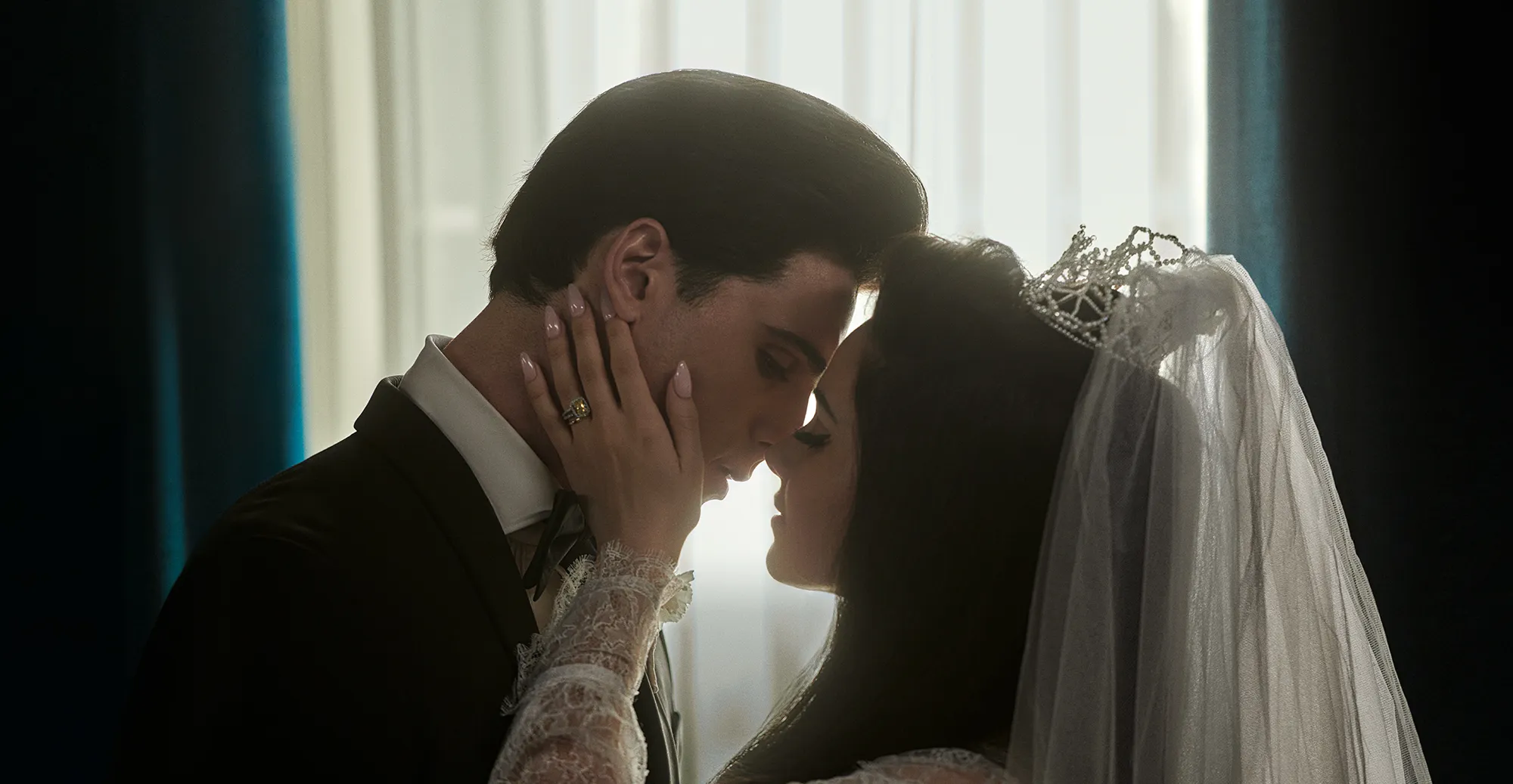 Peeping Tom
Director Michael Powell's name is attached to so many beloved films – A Matter Of Life And Death, The Life And Death Of Colonel Blimp, The Red Shoes, to name a few – all co-directed with Emeric Pressburger. But he rarely caused as much fuss as he did with solo effort Peeping Tom – a film with controversy in every frame. Newly released, in a restoration overseen by Martin Scorsese and his long-time editor, and wife of Michael Powell, Thelma Schoonmaker, it's the story of a London serial killer who captures his victim's expression on camera the moment he kills them. It was initially reviewed negatively and Powell was vilified, now it's seen as a British classic. This restoration looks glorious. Powell's use of colour, especially red, whether glimmering red ballet shoes, or lipstick in Black Narcissus, is always remarkable, and here in Peeping Tom (and especially so when seen on a big screen) the saturation adds an almost violent and lurid intensity to the garish tale.
The Bikeriders
Now indefinitely delayed from its early December date due to ongoing strike action, Jeff Nicholls' The Bikeriders is a grease soaked treat, a film both grimy and pure. It's the story of a biker gang, lead by Jodie Comer's Kathy, whose husband Benny (King of the moment Austin Butler) joins up with a Tom Hardy lead troupe of two wheeled terrors. It's got dirt under its nails and its lens, with every biker meet emanating sweat, grease and booze. Nicholls', like photographer Danny Lyon, whose book the film is based on, is intrigued by the heady, magnetic atmosphere found in the biker's orbit – not just their speeding tickets and knife fights (but there are still plenty of those). The exhausts never exhaust, the film's loose plot dipping and swerving with surprising structure, but it never loses control. It's a smooth, satisfying, arresting ride.
Monster
Monster, the latest from Japanese director Hirokazu Kore-eda, explores the relationship between a young boy, his mother and his teacher, after some dark allegations are raised. Kore-eda won the top prize at the Cannes Film Festival in 2018 with Shoplifters, and he's been very busy since, directing his first French film The Truth in 2019, Korean drama Broker in 2022 and Netflix series Makanai: Cooking For The Maiko House earlier this year. Yuji Sakamoto's script takes the well-trodden, three pronged Rashomon structure, revealing aspects of his story from the perspectives of the mother, the teacher and finally the boy at the centre of the drama. The result is a story that journeys from fear, through frustration and into hope, as its characters try to understand themselves and the other people roped into their scandal. Wrenching and beautiful, Monster reminds us what a master director Hirokazu Kore-eda is.
Hit Man
Richard Linklater's latest is about a philosophy professor, with a part time job as an undercover (and entirely fake) hitman, and was co-written by Linklater and lead actor Glen Powell (Top Gun: Maverick). Having been circling them for some time, Powell very comfortably steps into leading man shoes, with a shape shifting, magnetic, hilarious performance – and that's just one of his hitman personas, his other performances are just as smart. The script is dark, sharp and surprising. Linklater brings the esoteric, off-kilter dramedy of his under-seen Bernie, the existential intrigue of Waking Life and the constant rhythm of satisfying, crowd-pleasing laughter he delivered 20 years ago with School Of Rock.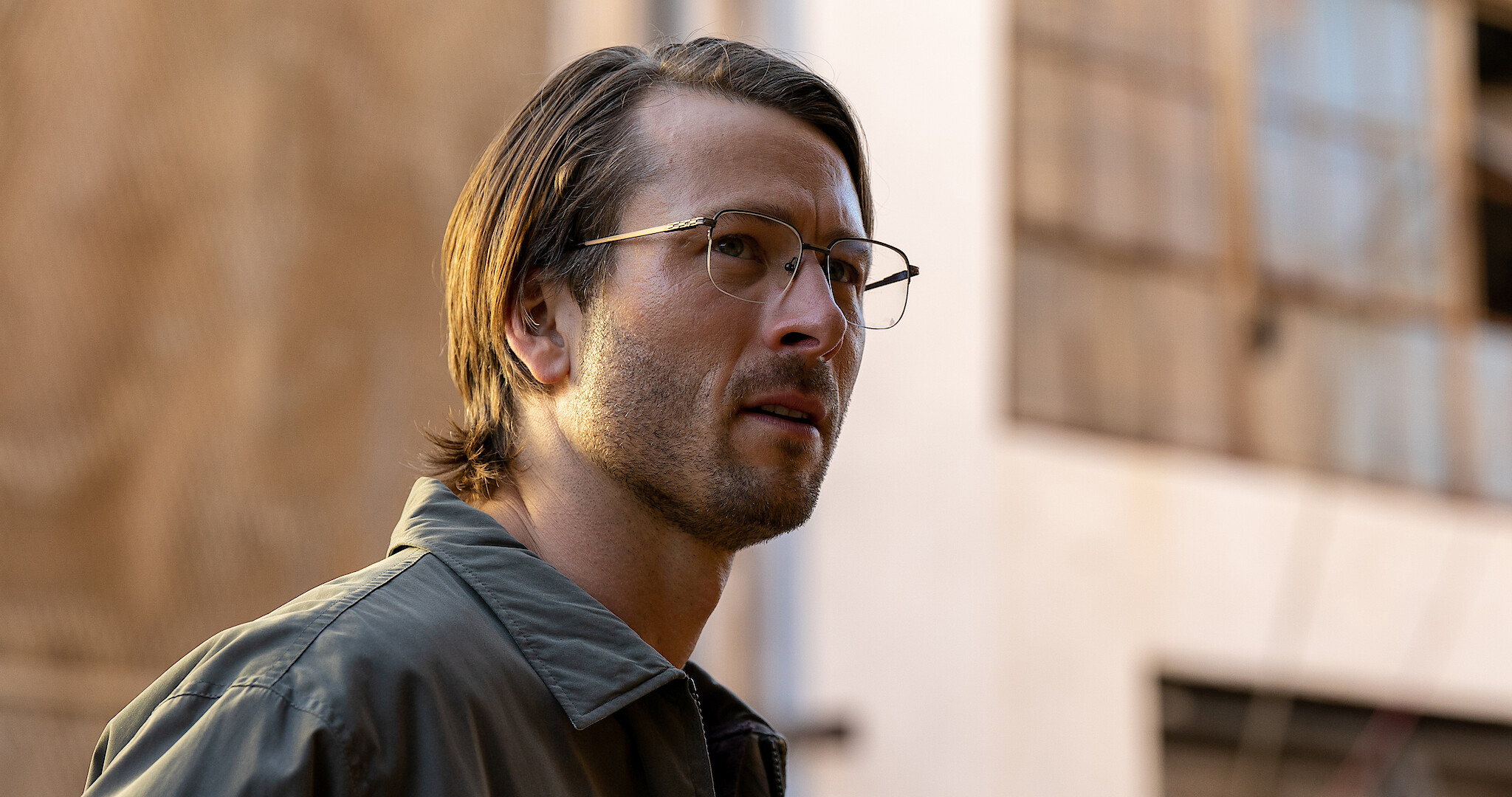 Shortcomings
The directorial debut from Randall Park – who you might know from Fresh Off the Boat or as Agent Jimmy Woo from the MCU, and who previously co-wrote and co-starred in Always Be My Maybe with Ali Wong – Shortcomings began life as a 2007 book by acclaimed graphic novelist Adrian Tomine. Tomine's funny but lacerating story followed Ben, a pretentious, self-loathing cinema manager who watches on as those closest to him gradually push, emotionally and geographically, away from him. Adapted into a screenplay by Tomine himself, the 2023 version of Shortcomings maintains Ben's sharply illustrated awful and awkward behaviour. Played Justin H. Min (recently seen in Netflix's Beef) he is a beacon of cinephile red flags – foregoing intimacy to check out his 'discs', comparing his failed filmmaking to Eric Rohmer – which will twist the stomach, or delight, some viewers. There are few shortcomings to Shortcomings. Take your most film-bro friend and indulge in a cinematic litmus test of self awareness.
Earth Mama
Based on a short documentary about the struggles that Black mothers face to keep their families together, Earth Mama is a powerful, confident debut from director Savanah Leaf. Gia, a young single mother, attempts to navigate the bureaucracy of the child welfare system to reunite with her children, all whilst imminently expecting a new baby. Leaf draws natural performances from her eclectic cast, which range from musicians acting for the first time, to acting veterans. A young mother at the start of the film states, "you can't walk in my shoes, but you can walk beside me", and Leaf does a beautiful job of letting us walk beside Gia as she navigates a devastating emotional time in her life, without judging her.
The Boy And The Heron
Defying all claims of retirement – many of them the directors' own – Japanese animation legend Hayao Miyazaki is back with a Studio Ghibli film that stuns, confounds and entertains in equal measure. The Boy And The Heron tells the story of Mahito, a young boy who moves to a new town after his mother's death. While there, he encounters a talking heron who insists his mother is still alive. He takes him to another world filled with as many weird and wonderful characters, buildings and landscapes as anyone who knows Miyazaki's work could expect. Best seen with as little prior knowledge as possible, but fans of Spirited Away, Howl's Moving Castle and The Wind Rises will be levitating in their seats by the time the credits roll and Joe Hisaishi's spine-tingling score fills the speakers.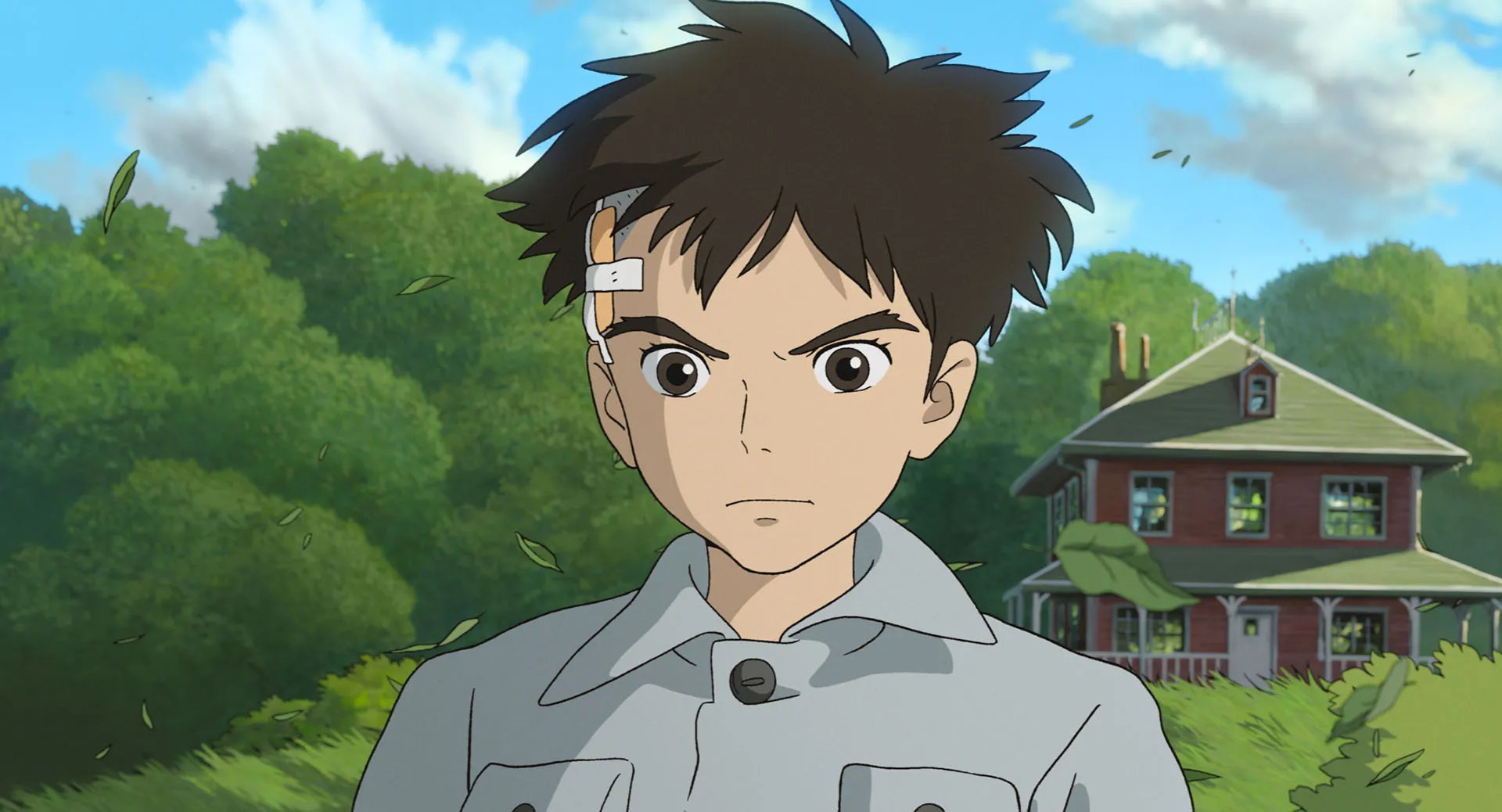 All Of Us Strangers
Andrew Haigh's latest film is a ghost story with overpowering love at its centre. Andrew Scott plays Adam, a lonely writer living in a near-empty tower block, save for love interest Harry (Paul Mescal) who lives a few floors down. Struggling to write, Adam visits his childhood home, and finds his parents living there at the exact age they were when they died many years ago. Based on a Japanese ghost novel by Taichi Yamada, Haigh runs with this utterly uncanny premise, but instead of creating an atmosphere of horror like the book, he instead uses it to explore memory, forgiveness and loneliness, resulting in a tender, emotionally shattering experience, punctuated by an immaculate '80s soundtrack. Prepare to break down whenever you hear Frankie Goes To Hollywood once this film comes to cinemas in January next year.