Features
5 LGBTQ+ Titles That Elicit Queer Joy
Because it's not all doom and gloom in the LGBTQ+ community…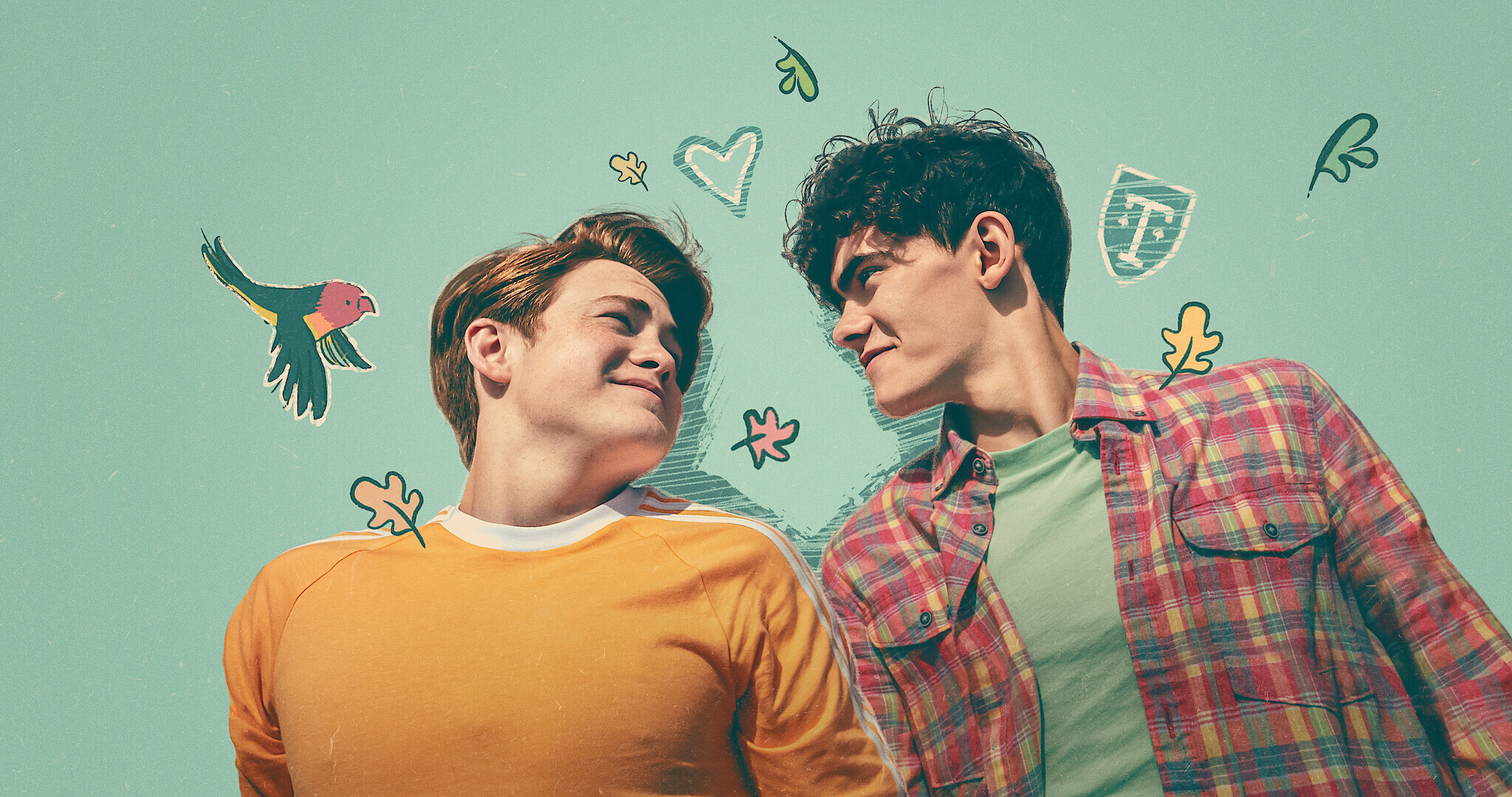 In recent years, queer representation in film has been at an all time high. Films and TV shows like Moonlight, Portrait Of A Lady On Fire and It's A Sin have provided a stunning and considerate look at queer tragedies that have left a lasting impact on audiences. However, they're all also part of a wave of queer film that makes being part of the LGBTQ+ community look utterly hopeless. Whilst we agree that these stories are incredibly important, sometimes you just want to see people that look like you, on screen, having fun and ultimately receiving their happy endings. Dan Levy Schitt's Creek creator specifically had this in mind when creating the Emmy award-winning series. 
"In Schitt's Creek we are writing a world that examines the transformational effects of love when the threat of hate and intolerance has been removed from the equation.While that's not a reality for many, our goal is to shine a light out there that asks the question, 'What if it was? Wouldn't we all be happier if we were able to love out loud?'"
So here are 5 pieces of LGBTQ+ media that we love that elicit queer joy. 
Fire Island (Available on Disney+)
Originally supposed to be a series on the doomed shortform streaming service Quibi, Fire Island (Based on Pride And Prejudice by Jane Austen), is an uninhibited look at what happens when gay men from all over the US descend on the southern shore of Long Island for the summer. Written by and starring Joel Kim Booster, the film doesn't stray too far from the formulaic structure of romantic comedies but it's unapologetic in it's hilarious take on drugs, consent and found family. Whether it's shouting out Marisa Tomei's Oscar winning turn as Mona Lisa Vito, or calling out the 'no fats, no femmes, no asians' double standard from gay dating apps, Fire Island oozes queer joy in its most raucous form.
But I'm A Cheerleader (Available to Buy)
But I'm A Cheerleader, released in 2001, cemented Natasha Lyonne, Clea DuVall and Melanie Lynskey as gay icons. Despite being considered vapid by some critics when it was released, it's now considered a cult classic that redefined lesbian film as a whole. It's hilarious (and honest!) examination of the sheer stupidity of conversion therapy is excellently crafted, and the production design filled with blues and pinks is a clever metaphor for how deep heteronormativity is ingrained in our day to day lives.
The Birdcage (Available to Buy)
Starring Robin Williams and Nathan Lane as a gay couple, The Birdcage follows their escapades when their son invites his fiance, and her extremely conservative family, to meet them for the first time. A remake of the French film, La Cage Aux Folles, Williams and Lane show off their well known comedy chops whilst also giving a touching, honest depiction of a relationship between two men that just want the best for their child.
Rafiki (Available to watch on BFI Player)
Rafiki follows Kena and Ziki, two young women from Nairobi, that slowly discover their feelings for one another. An exploration of discovering yourself in a country where being gay is illegal, it's equal parts heartbreaking and honest. Originally banned from being shown in Kenya, the film played to sold out crowds across Nairobi when the ban was lifted giving it a chance at being Kenya's nomination for Best Foreign Film in 2017. Samantha Mugatsia and Sheila Munyiva give layered performances, providing an undercurrent of hope throughout that builds to a ending that will leave you with a big smile on your face.
Heartstopper (Available on Netflix)
Based on the graphic novel by Alice Oseman, Heartstopper is a wholesome look at how young queer people navigate their identities. A refreshing change of pace from shows like Euphoria and Skins that have used LGBTQ+ characters for shock value, Heartstopper gives young queer people something hopeful that they can watch with their parents so they can better understand them. Despite sounding like it's been made just for Gen Z, it also gives older queer people the chance to experience a first love that wouldn't have been possible in their own teenage years.