Features
All That August Has To Offer
The best of this month's cultural delicacies, consumed and regurgitated… but in a good way.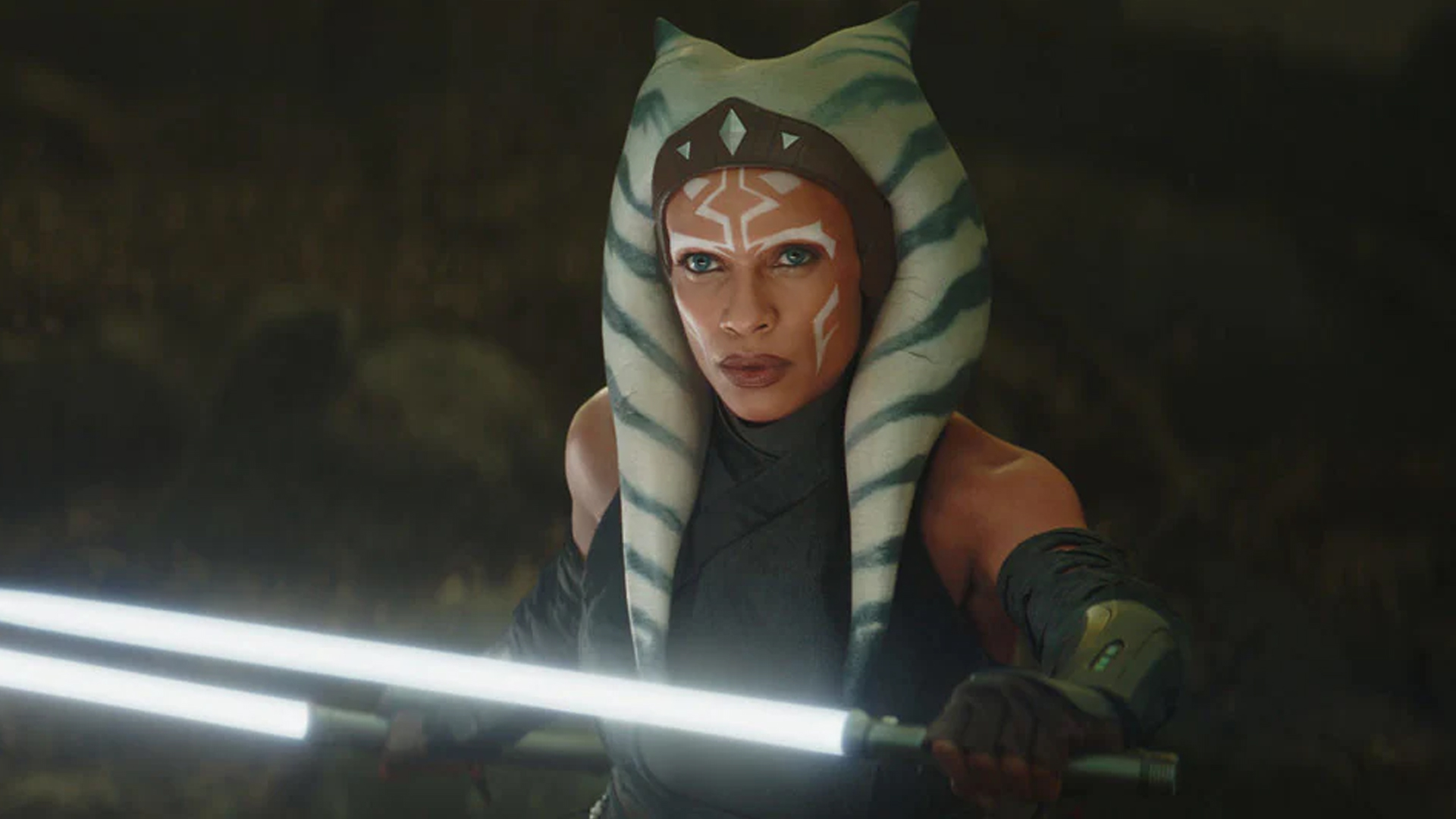 If you aren't on holiday this month then you're going to need something to do/watch. Traditionally the films released in August are your bog standard blockbuster and this year isn't really any different. But rest assured there is some good stuff to set your eyes on…
The Meg 2
In cinemas 4 August
After the surprising box office success of The Meg in 2018, it's no surprise a sequel was put in the works. With the first featuring a megaladon as the big bad, what could the the second have in store? That's right, multiple megaladons. Taking the reins is Brit indie director Ben Wheatley (Free Fire, High-Rise, Sightseers) with slapheaded Jason Statham's Jonas Taylor once again a magnet for these prehistoric predators. It's potentially the guilty pleasure film of 2023 as long as it has Statham punching a shark in the face.
Paris Memories
In cinemas 4 August
Released theatrically in France last September, Paris Memories (directed by the up-coming-and-coming Alice Winocour) is finally coming to UK cinemas in early August. It follows a woman who survives a terrorist attack in Paris (the director's brother was caught up in the actual 2015 Paris attack and survived), and how they're dealing with their mental health afterwards through retracing the night and stepping through their traumatic memories.
Joy Ride
In cinemas 4 August
From Adele Lim, the director of Raya And The Last Dragon, and Crazy Rich Asians, comes a sensational-looking x-rated comedy. Completely unrelated to the 2001 film starring Paul Walker, this follows a group of US childhood best friends and their misadventure while searching for their biological parents in China. It's a lewd, crude Karaoke-filled, K-Pop comedy romp with things inserted where they really shouldn't be inserted…
Gran Turismo
In cinemas 11 August
Earlier this year, PlayStation-exclusive game The Last Of Us was adapted to TV by HBO to rave reviews and enormous success, and Gran Turismo is the next in the slate for PlayStation's video game to television/film pipeline. Directed by Neill (Chappie) Blomkamp, this is based on a true story about a Gran Turismo gamer who became an actual racecar driver due to his skill behind the wheel/controls of his machine. Starring David Harbour and Orlando Bloom, this films is quite perplexing for us as it's either going to be surprisingly good or absolutely terrible.
Haunted Mansion
In cinemas 11 August
After Disney's first adaptation of the long-standing ride at Disney World in 2003 failed to impress critics, director Justin Simien's (Dear White People) reboot follows a single mother and son that move into a mansion that's, you guessed it, haunted. With a star studded cast including Rosario Dawson, Jamie Lee Curtis and Owen Wilson, we're hoping that the Haunted Mansion is scary in a good way. Just why are they releasing it in August? Baffling…
Blue Beetle
In cinemas 18 August
After the Flash's tumultuous trip to cinemas, WB and DC Studios are placing their bets on Blue Beetle. Jaime Reyes is a normal teenager until an alien scarab embeds itself in his spine, giving him a suit that responds to his every thought. Smaller scale than previous DC films and looking to capture a younger audience, Blue Beetle could be the very thing that DC fans are asking for.
Scrapper
In cinemas 25 August
Charlotte Regan's debut feature, Scrapper, follows 12-year old Georgie and how her life gets turned upside down with the return of her father, played by Harris Dickinson, after the death of her mother. Charming, heartwarming, and with it winning the Grand Jury Prize for the World Cinema Dramatic Competition at 2023's Sundance, we're very excited to see what Regan's future holds.
Theater Camp
In cinemas 25 August
Based on the short film of the same name, Theater Camp follows a group of campers and counselors at a Theater Camp in upstate New York. Molly Gordon and Nick Lieberman's directorial debut looks hilarious, and is sure to get a laugh out of anyone who knows someone obsessed with musical theatre. Jazz hands!
Ahsoka
On Disney+ from 23 August
Following the mixed reactions to the third season of Disney's The Mandalorian, Ahsoka takes place in that same timeframe but follows Rosario Dawson's titular character and what they were doing after their appearance in The Mandalorian season two. What is essentially a spiritual successor to Star Wars: Rebels, this series features characters coming from animation to live-action that fans could only have dreamt of, particularly the character of Thrawn played by Lars Mikkelsen.
Heartstopper Season 2
On Netflix from 3 August
After storming the Netflix top 10 when it first released last year and securing a two season renewal, Alice Oseman's cozy adaptation of her graphic novel returns for season two. This series still follows Nick and Charlie as they navigate their first queer relationship and coming out, but appears to be giving supporting players like Yasmin Finney and William Gao more to do. The ensemble cast is one of the strongest parts of the series, so it's good to hear they're going to be better utilised this time around as the show heads to Paris.
Heart Of Stone
On Netflix from 11 August
Starring Gal Gadot, Heart Of Stone follows Rachel Stone as she embarks on a dangerous mission to protect an unknown MacGuffin known as 'The Heart'. It's Gal Gadot's first starring role since Wonder Woman 1984, and it will be interesting to see her leading an action project again after her start in the Fast And Furious films. Written by Greg Rucka (The Old Guard), it looks like Heart of Stone will balance action, intrigue and adventure.
Baldur's Gate 3
Releases 3 August on PC, and in September on PlayStation
The third game in the party-based, Dungeons And Dragons-set Baldur's Gate universe is almost here, and people are already obsessed with it. Offering both single-player and co-operative gameplay experiences, this RPG has 17,000 possible endings, endless customisation options for your character, and no need to play the first two games, this game is guaranteed to please.
The Texas Chain Saw Massacre
Releases 18 August
The next in the horror movie franchise turning to asymmetrical multiplayer survival horror, (a mouthful or what), The Texas Chain Saw Massacre is a 3v4 multiplayer game, akin to Dead By Daylight, where the survivors have to 'not die' whilst the killers, including Leatherface, are trying to kill them. We're hoping this is different enough from Dead By Daylight, Friday The 13th, and Evil Dead: The Game, and make its own mark.
Armored Core VI: Fires Of Rubicon
Releases 25 August
Developed by the incredibly talented FromSoftware, developers of the Dark Souls franchise and Elden Ring, the Armored Core franchise that started in 1997 is finally making its return. In a very different vein from Dark Souls, Armored Core isn't meant to be too difficult, but it's all about controlling your mecha with FromSoftware's usual incredibly polished story, combined with vehicular combat ready to knock your socks off.