Features
12 Unskippable TV Show Intros
No 'Skip intro' button here…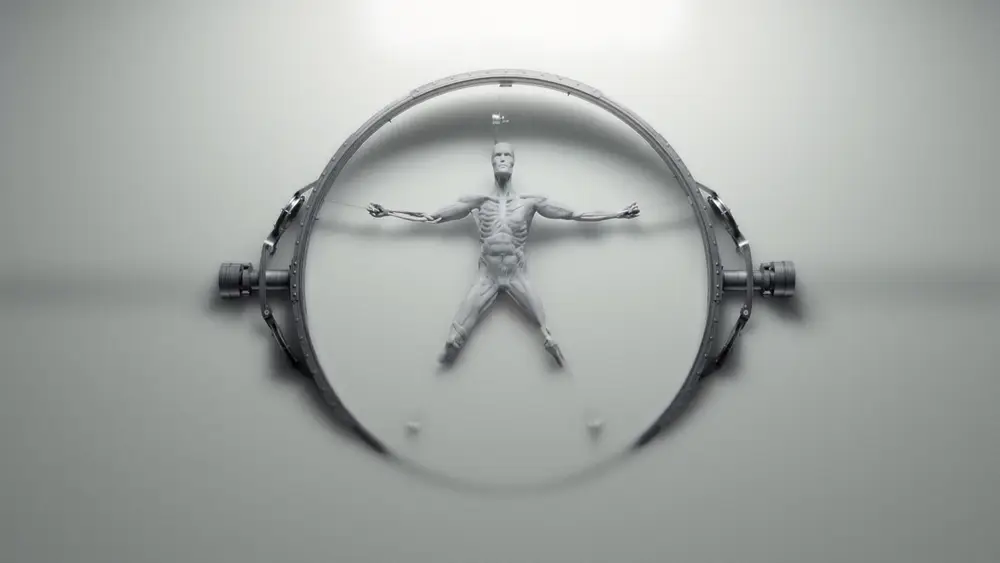 There's nothing better than starting that first episode of a new TV show and being hit by an instant classic opening title sequence. With Marvel Studios' Secret Invasion garnering a massive pushback due to its AI-assisted opening, we thought we'd look at other, 100% human-made, opening sequences that we'd never dare skip.
X-Men: The Animated Series
Featuring the different X-Men, their powers, and a genuine feeling of enthusiasm for the characters, this opening sequence fills you with excitement, like eating the blue Smarties when you're a kid. Ron Wasserman created the iconic soundtrack to this intro, so you know who to thank for its appearances in rececnt MCU projects Ms. Marvel and Doctor Strange In The Multiverse Of Madness.
Silo
This series came out of nowhere on Apple TV+, but it deserves its place as one of the greatest TV shows of recent years. The oddly-haunting title sequence created by Patrick Clair features the figures or souls of the people that live deep underground in a 'silo' (a great underground habitat, protected from a dangerous world), showcasing the vast size of where humanity has begun to spend its days. The murky yellows and greys, the faint music behind the glorious visuals, we just want to watch it all over again; but we will absolutely not be going outside.
The Last of Us
Founded in 2008, the Santa Monica-based studio Elastic is going to be making multiple appearances in this list. Tasked with designing the opening to video game adaptation The Last of Us Creative Director Nadia Tzuo interestingly stated that "the title sequence is really like a book cover and it gets the audience prepared for the show". The sequence shows the rise and spread of the dystopia-enducing cordyceps fungus and how the world and the fungus are connected, before beautifully revealing the two figures of our main characters, all to the soundtrack from the original game – a recipe for perfection.
Westworld
Another heavy hitter from HBO, Westworld began as an incredible, thought-provoking look into what the future could hold for humanity's every desire. Even if the series never quite reached its potential, its opening sequences never failed to disappoint. Also created by Elastic and with a phenomenal theme by Ramin Djawadi, the sequence displays the birth of man (Vitruvian style), but also the birth of the machine, in symbiosis. Patrick Clair, also behind Silo's opening sequence, wanted this intro to "make some fundamental statements about consciousness, intelligence, and the human experience."
Game Of Thrones
Speaking of HBO, Elastic, and Ramin Djawadi… It's impossible to talk about opening sequences without mentioning one of HBO's and TV's greatest ever intros. Elastic and Ramin Djawadi created an opening sequence that thrusts you into the world of Game of Thrones, exploring the maps of its great cities and lands, combined with machinery and gears endlessly turning, the cogs of war building up and down, all cut to Ramin Djawai's stirring theme song. In fact, Ramin's theme was so good, they used it again for the spin-off House Of The Dragon too.
The Fresh Prince Of Bel Air
Now this is a story all about how Will Smith and DJ Jazzy Jeff joined forces in creating an undeniably catchy and generation-defining opening sequence. A great rap that gives a new viewer jumping into a random episode all the context they need, combined with that luminous, wide-angled '90s style, it's irresistible. People that have no idea the show exists, likely know the song, which is quite the feat for a show that's 27 years old.
Futurama
Matt Groening's The Simpsons often comes up when people talk about their favourite openings, but the weirder and often-cancelled Futurama deserves more respect. A theme song you can 'dun-dun-dundun-dun-dun-dundun' to, a pun in every new shot, and a glimpse into humanity's tubular capitalist future, the opening sequence is surely the reason this show just won't stay cancelled.
Twin Peaks
Mark Frost and David Lynch's Twin Peaks is quintessentially brilliant TV, which is only elevated by its opening sequence. Composed by Angelo Badalamenti, the theme song works perfectly with the town's indescribably normal yet uncanny locations, transporting you to this mysterious yet warm place that you've never been to yet still feels like home. It tells you nothing about the show, but you can't stop watching it. Brilliant.
The X-Files
Almost the opposite of Twin Peaks, the very eerie opening to The X-Files tells and shows you exactly what it is, and it's spooky. A theme song is rarely able to be so associated with an entire genre, but the theme song to The X-Files, composed by Mark Snow, is now sonic shorthand for a connections with aliens and the unknown. It definitely played a huge part in why we found glowing Mr Burns in The X-Files parody episode of The Simpsons quite so scary too.
Succession
With its recent, and excellent, final season now completed, we're going to miss seeing the Roy family fall apart more and more every week. Curiously changing slightly each season, and soundtracked to the unstoppable earworm theme song by Nicholas Britell (one of the all time themes for us), there's something about the satisfying destruction of the family combined with their childhood memories that made this opener truly unskippable.
Better Call Saul
Whilst having over 40 Emmy Nominations and regrettably 0 wins, this spin-off from Breaking Bad has proven itself to be just as popular. The cheap charm and now iconic guitar track became a meme in its own right and truly captured just how miserable it must be being in Slippin' Jimmy's shoes. It also developed with the show, and without spoiling anything, the last few episodes kept everyone on the edge of their seat wondering what twist they'd add each week.
The Sopranos
Oh! We woke up this morning and remembered, you can't talk about the opening sequences of TV shows without talking about a show that changed it all, The Sopranos. You follow Tony Soprano, the main character and head of a mafia family, on his journey to his enormous house in New Jersey. Set to 'Woke Up This Morning' by Alabama 3, after a few episodes it's impossible not to catch yourself eating gabagool and singing along doing a truly horrendous accent, especially to the line, 'shotgun shine'.