Features
"I'd Like To Thank…"
In our imaginary awards speech where no-one is ever played off, film and TV director Corin Hardy would like to thank…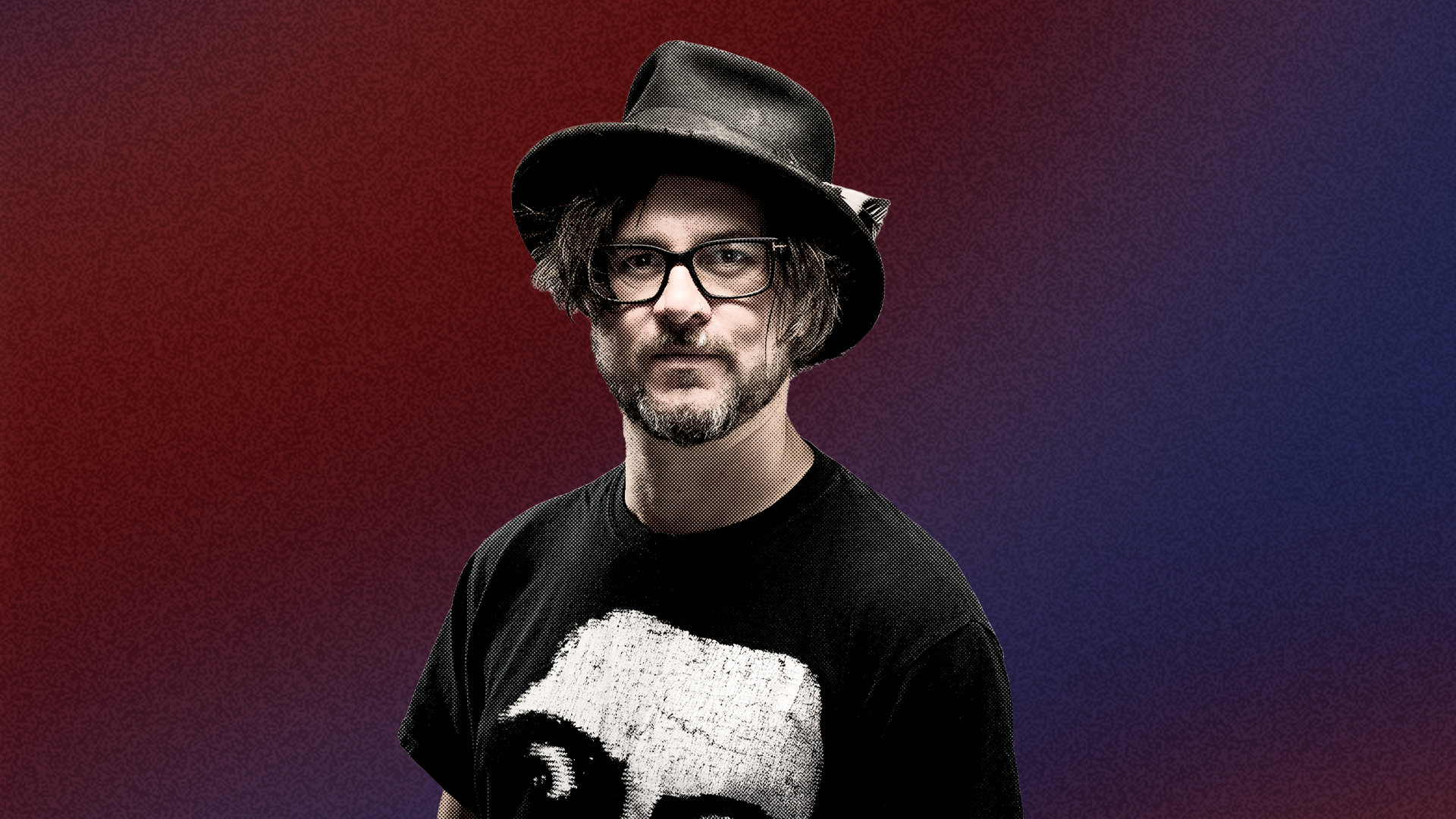 1 Harry Mawbey
Harry, or as he was known in the costume world — Ron — was a costumier and managing director of Berman's & Nathan's (later Angels), the leading costumier and rental house for film and television in England. An enormous building in Camden and then Soho, Shaftesbury Avenue which housed thousands and thousands of costumes. Harry was taught at school by my father who back in the '60s was head of English and Drama at a rough college in London. I think Harry felt indebted to my father's teaching, became friends and decided to pay it forward when young me, aged about 14 and on a mission to gain any snippet of experience or information to help become a monster-maker or special FX makeup artist for film asked him if I could get some school work-experience at the costumer. Harry organised a week of boot cleaning and military wardrobe archiving in the basement of Angels (it was awesome) and then gave me summer work where I actually got paid, cleaning the returning costumes from Kevin Costner's Robin Hood: Prince Of Thieves. When I was 17 he recommended me for my first real film job as a junior wardrobe assistant, working on Jerry Zucker's medieval epic First Knight starring Richard Gere and Sean Connery. This was a life-changing moment over a momentous summer before I went to Wimbledon School Of Art. I was paid properly and had the experience of a lifetime, witnessing how a huge Hollywood production comes to life. I was nearly fired over my lack of ability to make a decent cup of coffee for the director and HOD's, but thankfully my passion in other, more creative areas was recognised and instead of letting me go, they actually promoted me and I got my hands dirty working on breaking down thousands of costumes, even splashing around a little bit of blood, throughout the whole production, which moved from North Wales to Pinewood with a huge crew that I was part of. I owe a lot to Harry for always looking out for me and helping find opportunities for me, early on, to gain vital experience and employment in the industry that I wanted to work in. And for his eternal humour.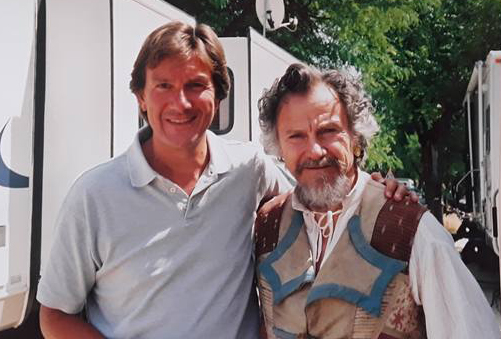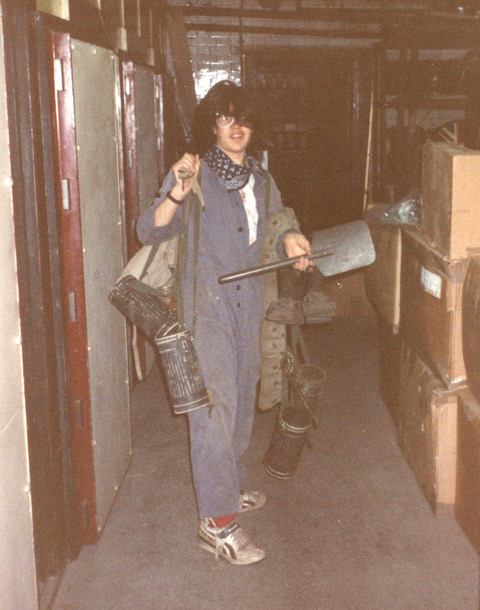 2 Valerie Charleton
After First Knight, I got into Wimbledon School Of Art to study theatre design with a specialism in technical arts interpretation — which was as close to my beloved special effects/animatronics/ prosthetics as I could find in England. Val Charleton was my Head Tutor at Wimbledon school of art who taught me to sculpt, and who had lots of experience from working in the '70s and '80s in special effects, props and art departments on films like Star Wars, Indiana Jones and various Monty Pythons. She was firm and honest and sometimes quite brutal in a good, no bullshit kind of way. An example of this was when I was sculpting a 1.5 X larger than life, 10 foot tall, approximately two tonne heavy life sculpt in clay of a man called Abdullah — and in a bid to impress my tutors, I had rushed through the particulars of blocking out the overall pose to get into the nice facial details. Eager to show Val my day's work, I was shocked when she frowned, climbed the ladder up to face the head, took up a piece of 2X4 wood and proceeded to batter the face of my sculpt into a misshapen clay mess before my horrified eyes! Annihilating the day's work I had undertaken in trying to perfect the expression on the face. Val sternly explained that there is no point in perfecting the features of the face if the foundations of the sculpture and position of the body and — critically — how my incomplete proportional measurements were wrongly affecting the gravity which makes or breaks a figure sculpt like this. And this meant the head itself had found itself suspended in the wrong position. Though it took me a moment to get over the disappointment, when I went back and reworked the pose from the ground up, taking careful, unrushed measurements with my home made callipers and using my plumb-line to ensure the position of the eyes was in relation to not just the nose, the mouth, ears and the plane of the forehead, but also the toes, the heels, the hips and shoulders were all connected to ensure the balance was right, and eventually when I got back to the face itself, the overall sculpture was more convincing, gravity was obeyed and of course Val was right. On the last day of my Bachelor Of Arts, following the End of Year Degree Show where we had presented our final sculptures, projects, and in my case a semi-botched attempt at an ambitious stop motion film I had built elaborate sets for and animated in my student bedroom — and as I was literally walking out the door, Val collared me and asked me what I was going to do next. I supposed that I would look for work at Shepperton or Pinewood doing special effects and makeup in one of their workshops. She shook her head, fixed me with a look and said, "You should be making your own films, not working on other people's… isn't that what you want to do Corin?" And I guess no one had really ever suggested that as a serious idea before, that I should explore making my own films in a meaningful way. Which kind of resulted in a big decision, to do just that and instead of walking out of the gates of my theatre design degree and seeking work in an studio FX or prop workshop, I set about attempting to put something out there that would get attention to me as a filmmaker. This became my own 30 minute, ambitious stop-motion film Butterfly which took five years to make and led firstly to a 10 year career directing music videos, but then finally into features and then television. So thanks Val for 'seeing me' at that vital crossroads — you may not know it, but those few words changed the course of my life. And I always remember the importance of laying out the foundations of a project, to get the gravity right, before embarking on the details. These days I apply the same principal to my scripts, ensuring that the backbone is aligned before rushing to get the face details right.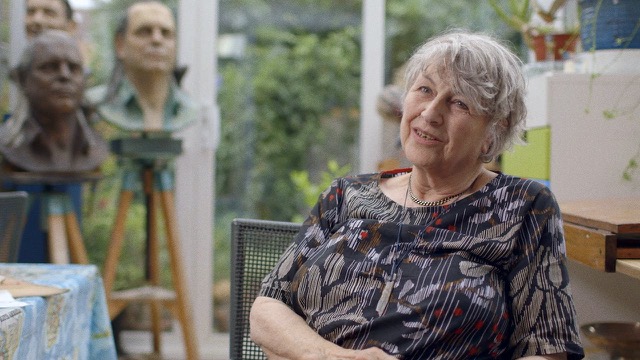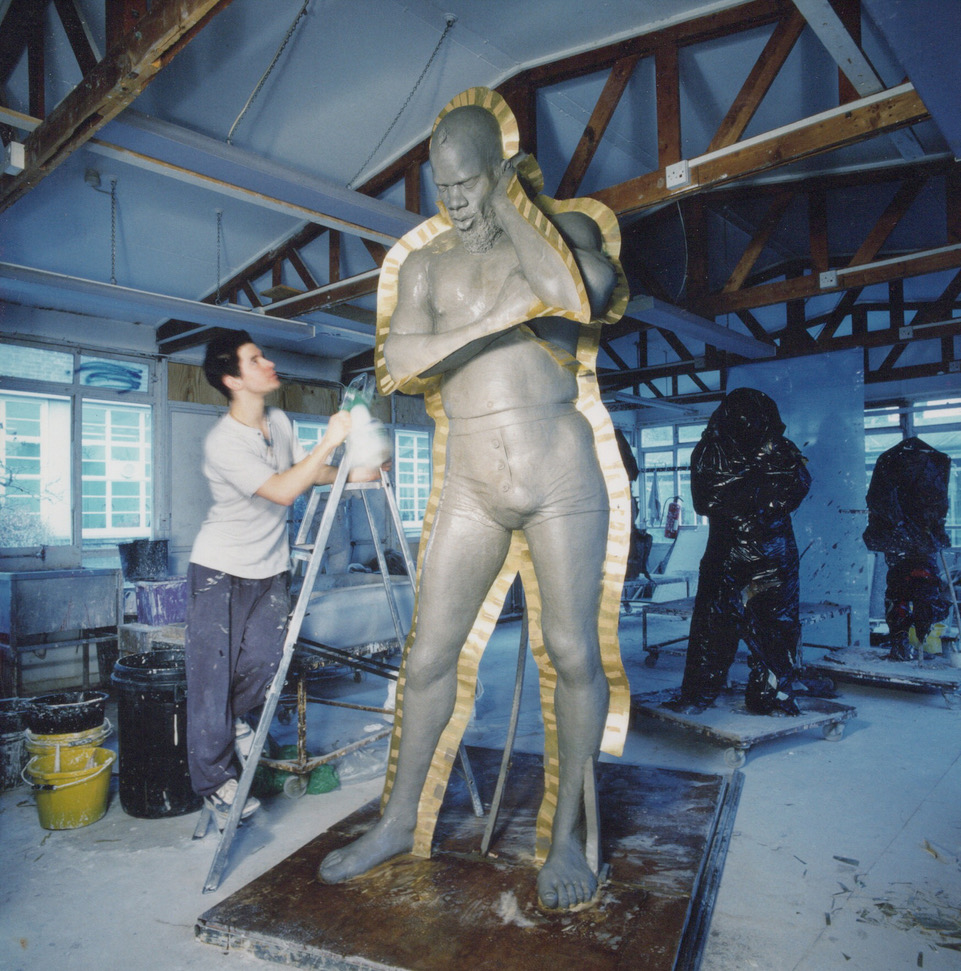 3 Paddi Mobbs
A few months after my degree, when I had written a short script for the movie I wanted to make, I began putting together Butterfly (full movie here) , my stop-motion film and I needed to figure out how to get some finance to actually make it happen. Paddi, a family friend who at the time worked for the mental health charity M.I.N.D. recognised in my idea that it was also a story that dealt with emotional issues surrounding a grieving boy and helped me put together an application for funding which, when I was successful, formed the first part of my official budget for Butterfly. It was around £8,000 I think, which at the time felt like a huge amount of money and allowed me to actually purchase some vital film-making equipment (like a junior geared tripod head), materials (sculpting clay, armature wire, tools and foam rubber) and film stock (16mm Fuji Film) and lights to make my film a reality. The second part of the budget to compete the film came from an arts funding scheme three years into the process and so I was able to complete my first film which went on to win international awards, including the Edinburgh Film Festival, Brazil, Korea and Brussels, got me my first agent and allowed me to be considered 'a film director' for the first time. Paddi helped make this happen by taking the time and care to aid a young penniless ex-art student on a quest to make a first film. Thank you Paddi, I will always remember your kind help and encouragement at such a critical moment in my life.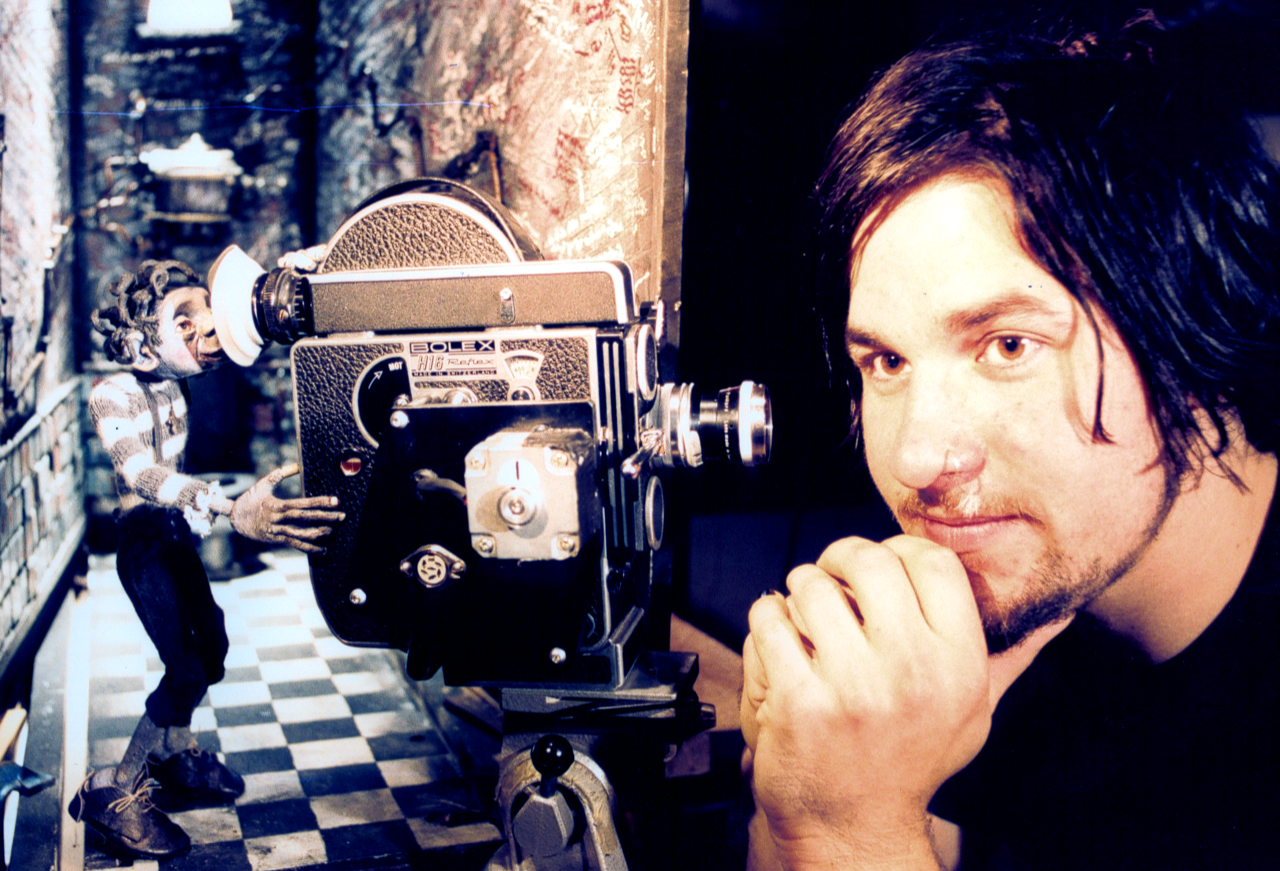 4 Phil Richardson
Phil was an editor and a director of music videos who I was introduced to through my drumming brother Robin's friends in the world of rock and roll. It was following partaking in a promo for The Wildhearts' Anthem (around 2:25 mark) in which I was dressed as Spider-Man and staged a brief, explosive fight with my brother, that I met its director, Phil, and showed him my portfolio of work including creatures, sculptures and illustrations. I told him how much I wanted to gain experience and to make my own movie in Butterfly. Recognising a passion in me, Phil calmly told me with his sweet, unmasked smile, that he "would do anything he could to help me" and true to his word, invited me up to his editing suite in Soho, Denmark Street a week or two later, where he had cut numerous promos, films and documentaries, and gave me valuable work experience, and then offered me a few music promos and encouraged me to direct them. My first was for punk band Goldblade and their song 16 Tons, then I helped film another of Phil's for The Yoyo's (Sunshine Girl), directed and edited AntiProduct's Bungee Jumping People Die and made ambitious/low-budget music videos for my brother's band Rachel Stamp (you can see the video for their song I Wanna Be Your Doll here). Phil was always so welcoming, cool and accommodating to my questions about editing, directing, the industry and even became a mentor to me for many years. He would also generously loan me his equipment and edit suite where I eventually cut Butterfly on his Avid. His care and time allowed me to learn, gain experience, build my confidence and create my first foray into professional music videos, which became a bridge into the ones I made after completing Butterfly, including videos for The Prodigy, The Horrors, Devlin & Ed Sheeran, Horrible Crowes, Paolo Nutini and Keane.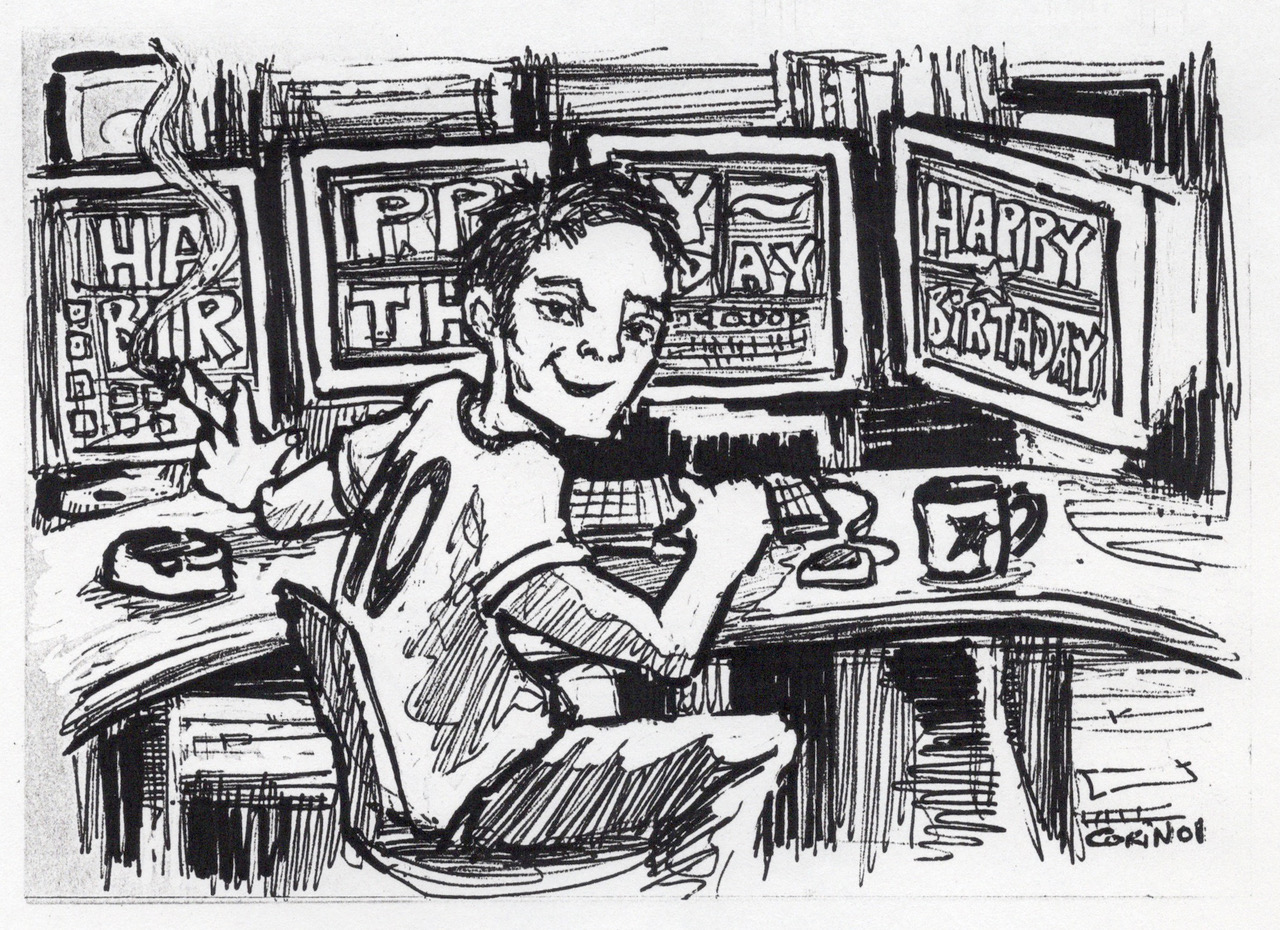 5 Ray Harryhausen
The films of Ray Harryhausen inspired me for as long as I can remember. His magical blend of action, adventure, fantasy and wondrous monsters in movies like Jason And The Argonauts, The Beast From 20,000 Fathoms and Clash Of The Titans captivated me entirely and when I learned how they had been made, and how one man had designed, crafted and animated these incredible 'special effects' I was inspired to want to try making my own. During an A-Level art project I did on Ray and his creations and his films, my father managed to get Ray's number and encouraged me to contact him on the phone. Ray generously invited me to his house in Kensington and I travelled up to interview him for my school project, taking with me my own, home made foam rubber T-Rex which I was very proud to show him in the hope of winning his approval. Instead, Ray took it in his hands, the hands that had brought to life so many creatures, and gave it a serious critique, telling me, "T-Rex wouldn't have been this fat". At the time I was a little taken aback, worried that he didn't think it was any good. It was only afterwards and as I got older that I appreciated how special it was that Ray took me seriously enough to offer me his honest thoughts and didn't just fob me off with a pat on the back. This was already an incredibly impacting moment in my monster-loving lifetime but later on, after completing my film Butterfly and midway through my music video directing career, around 2008 I think, I met Ray again. I was running a series of stop-motion music video workshops at the Edinburgh Film Festival on the back of my animated music promo for The Horrors' She Is The New Thing and I was invited to a Festival dinner one night and had been sat next to Ray, who was the Festival's special guest. I was able to thank him in person for agreeing to meet me when I was 17, let me interview him and show me his amazing creations in his home museum. I gave him a copy of Butterfly, which I told him I had been inspired to make after watching his work, as have so many other filmmakers and animators. He thanked me and then did something that I will never forget. He turned to me, placed his hand on my shoulder and gripped it as he asked me, "Are you resilient?" I was a little taken aback, asked him to repeat the question. "Are you resilient?" He repeated with some manner of concern. I said, "Yes, I think so" and he gripped me harder, and said in an encouraging, yet, clearly serious tone, "You've got to be resilient". And those words are words I will always remember and always remember to pass on to anyone serious about making it in this industry. Summed up, they are perhaps the most useful words of advice you could digest and when it gets tough or verging on the impossible to keep it together and keep moving forwards against all the odds this work and all that comes with it demands, I think of Ray Harryhausen and remain resilient in his honour. Thank you Ray, you still play a very important part in my life.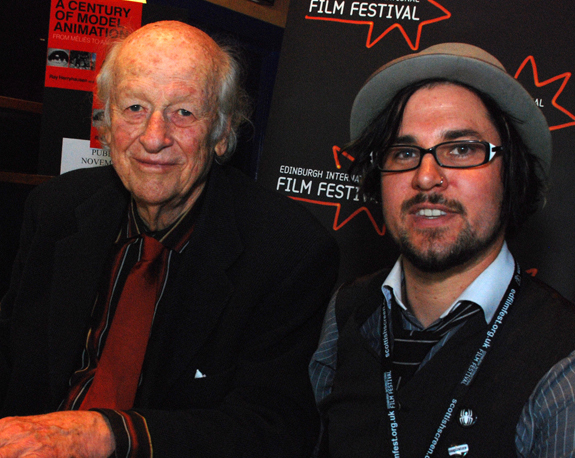 6 My Parents
I couldn't partake in a "thanks to" piece, without thanking my father Noel Hardy and my mother Winnow Hardy, both of whom have always supported me in all my creative ventures, as teenage monster maker, artist, illustrator, sculptor and eventually horror film director. They've always been interested in what I wanted to do and always tried to find ways to help make it happen, through caring, through communication and encouragement, more than through any magic pot of money. My father has always been good at communicating and getting things off the ground: projects, festivals and bringing people together. I recognised the importance of this and have taken it into my own practice. He was a tutor in English and drama before working as a director in educational television, adapting Shakespeare's plays and making films about diversity in the '70s. My mother created her own music and movement classes, giving children a chance to experiment with different musical instruments, dance and play. When aged 14, I expressed a keen passion and interest to want to be a monster-maker, against their own potential concerns at my love for gore, horror, wicked looking monsters (and 18 cert movies, which they ultimately banned me from until I was older…) my dad sought out a meeting with Bob Keen (Hellraiser, Nightbreed) at his Pinewood workshop studio and I brought a rucksack stuffed with my own rubber monsters and early animatronics, (including an old man's head whose eyes pop out on cue, a life-size chimpanzee and an animatronic tentacled monster called Clyde that I had fitted with my grandfather's false teeth and ping-pong ball eyeballs…) hoping for a job. My dad contacted Harry for the vital costume based work experience, sought out contacts in special effects that led to invaluable summer employment working for prop-maker Robert Allsopp (who took me in, taught me to sculpt, make plaster molds and use FX materials like foam rubber and expanding foam from his busy workshop in East Croydon) and when I was 17 dad managed to track down Ray Harryhausen's contacts and encouraged me to call him up for a life changing interview. When me and my heavy metal loving friends would club together to make Super8 horror films, they provided everyone with food and supported our teenage horror movie making ambitions, despite the amount of ketchup that would go missing from the larder. When my overstuffed bedroom-come-creature workshop became too constrained and full of plaster casts and latex experiments, they cleared out their bike-shed to accommodate my love of clay and sculpting and allowed me to set up my own creature FX workshop and when I needed a place to shoot my first stop-motion film, we renovated the old wood workshop to became my mini film studio for those important five years. Even if they sometimes didn't understand why I had to be following this dark sensibility to create nightmarish monsters or scary movies (and alongside it, support my older brother Robin's career as a rock drummer and my sister Delia's path in music and alternative medicine) they have never failed to support my creative passion to realise my dreams and always actively encouraged us. I wouldn't be who I am without their love. Thank you Mum and Dad.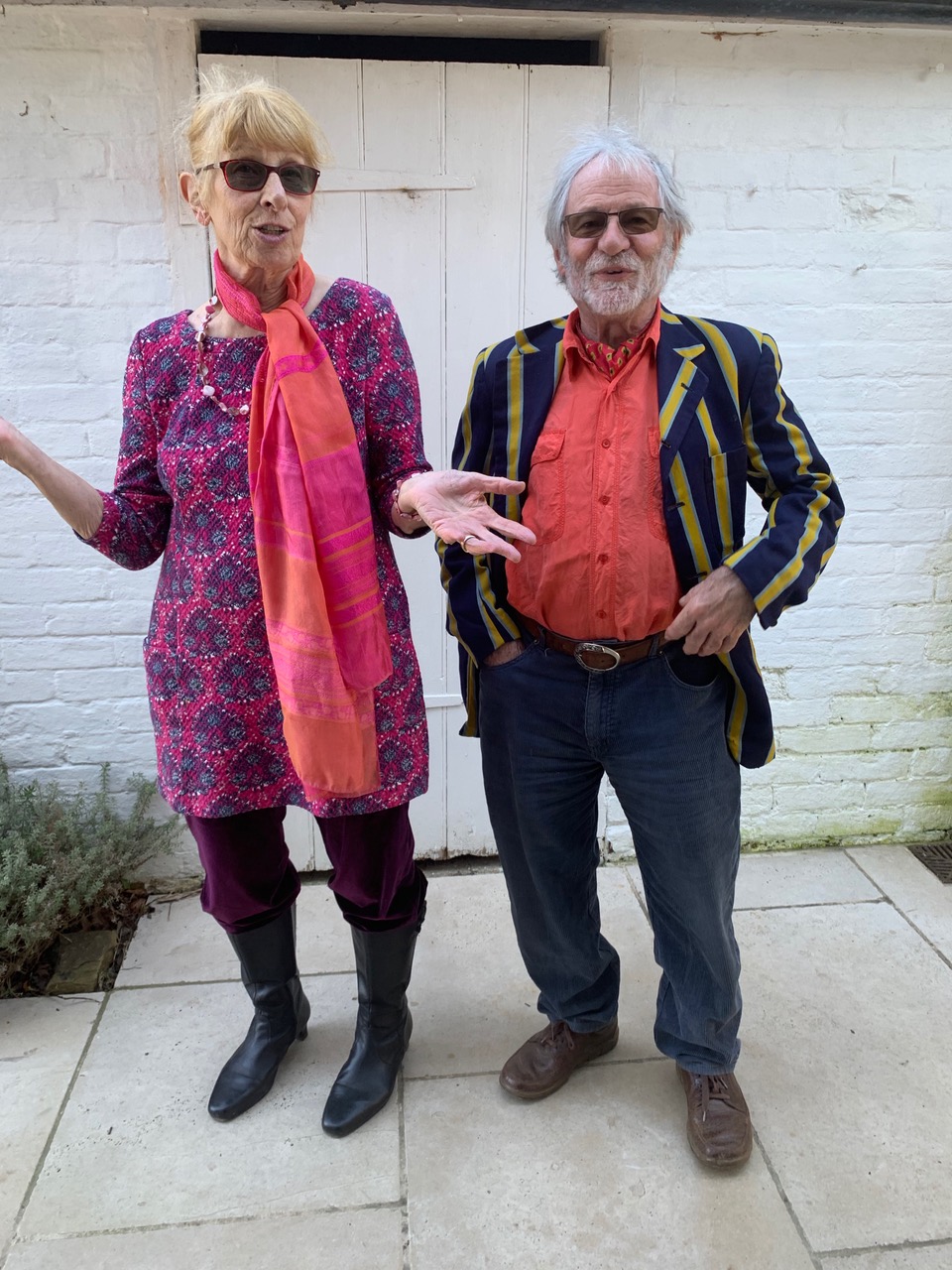 Corin Hardy: the filmmaker, animator, sculptor, illustrator and heavy-metal-loving-monster-maker has directed Butterfly, The Hallow, The Nun and Gangs Of London.