Features
From Foster Care To The Festival Hall
Actor Jimmy Akingbola takes us to his favourite spot in London…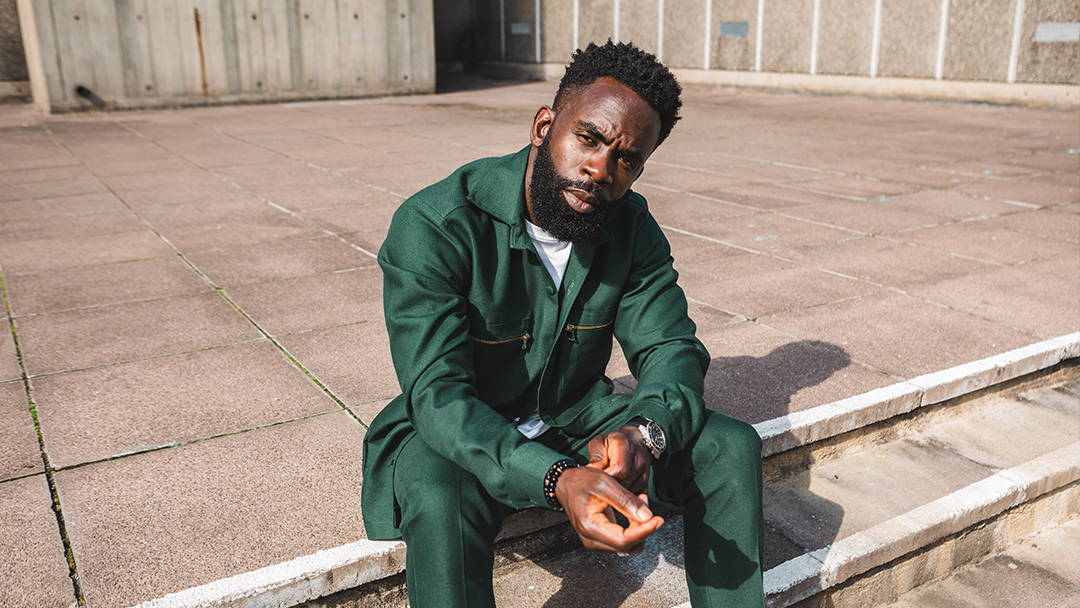 My Location: The Royal Festival Hall, Belvedere Rd, London SE1 8XX
Seen in: Most Dangerous Game, Arrow, Rogue Agent, Bel-Air, The Tower, Ted Lasso, Handle With Care
From foster care to the Festival Hall, actor Jimmy Akingbola takes us to his favourite London location and tells us why he's changing the care system story.
"This is where I did my first ever photoshoot after I had been to America a few times and had learnt about image and branding. Being a Brit we're not really like that. We shot all around here. My early theatre jobs were here too, I was at the National Theatre. I have a special connection to this area. I love being by the water and dig the energy of the river. 
I was born and bred in Plaistow. When people ask where that is (particularly in LA), I always say, "Not far from where Danny Dyer grew up." Newham was a perfect borough for me; there was a lot of talent coming out of there – musicians, athletes, comedians, actors. I was an usher at the Theatre Royal Stratford (even though I actually wanted to play football) and started going to study performing arts at Epping Forest College.
I performed something I had written about the first time I met my biological brother. It was about how we went out one night, spent five pounds on Street Fighter and stayed out all night, then walking home we saw some orange juice and buns outside a bakery and we put them in our pockets. And we got arrested. I did it as an Eddie Murphy-style stand up comedy monologue and I got a standing ovation. It was from that point I wanted to be an actor.
The next thing I have coming out is Handle With Care, which is a documentary I made about growing up in the care system. It's about unconditional love and I feel like it's the other side of the story. Whenever we hear about the care system it's always about the trauma of it but I wanted to show the other side. Yes, it's my story – but it's a universal story, about people like myself who had a great experience in the foster system and can tell their story, which is not something you really hear. Being a documentarian is very different from acting. I love creating characters and hiding behind them, whether it's Geoffrey in Bel-Air or Baron Reiter in Arrow, but with a documentary I found it exposing but important. I'd never publicly talked about my foster family and I wanted to take ownership of that."
This interview first appeared in Industria Studios London 'zine available to pick up for free in London Picturehouse and Curzon Cinemas.