Features
The Church Of Krysty Wilson-Cairns
The scriptwriter takes us to one of her favourite London places…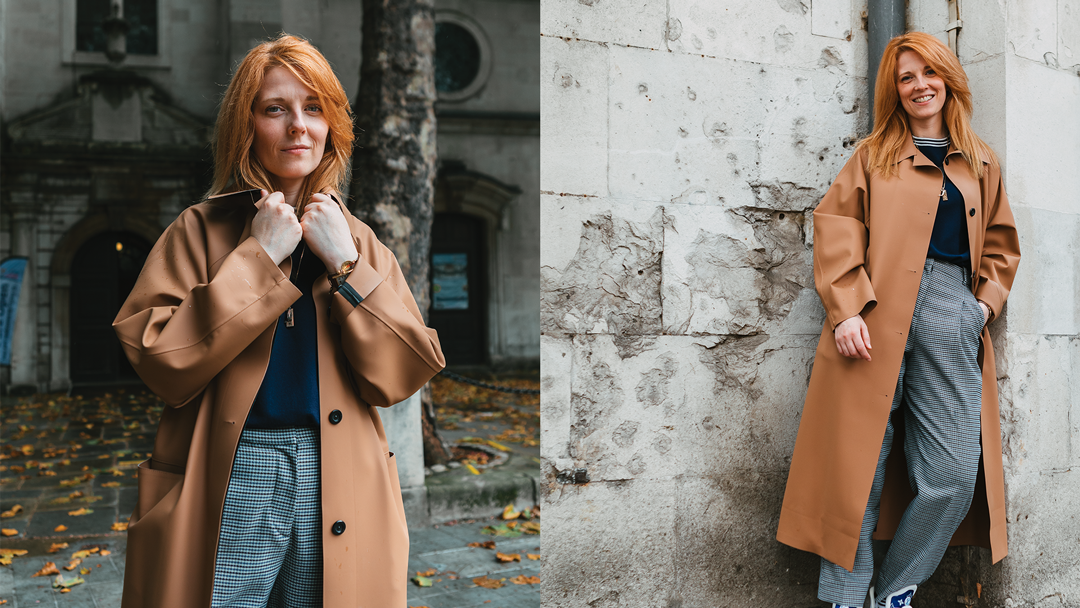 My Location: St Clement Danes, Strand, WC2R 1DH
Written: 1917, Last Night In Soho, The Good Nurse
Currently riding high on the success of her script for The Good Nurse, Scottish writer Krysty Wilson-Cairns takes us to her spiritual home in the city.
"My favourite place in London is this church, on the Strand. I love history and all these pockmarks on the walls are from a World War Two bomb that went off a hundred yards away. It's a place in London where you can actually touch history, and about a mile that way you've got the Roman London Wall. Then, if you keep going, you've got Buckingham Palace.
I think the way the city got under my skin wasn't just because it's the embodiment of a couple of thousand years of history, but that it's played out every day. The paths that we walk along, people have walked along for 2,000 years. I love that. Huge swathes of people from all over Earth converged on places like Paris and Rome, and especially London. It's a heritage for everyone in that sense, not just a posh, white person heritage. It really belongs to people of all nations and all cultures. It isn't really Britain, or England, it's itself, it's its own entity. I've always loved the idea that anyone can come and belong to London, regardless of where they're born.
I never wanted to live here. I came down here to go to the National Film School and in the first year I hated it because London is a lot, and I'm really uncool and I didn't have any money or a lot of friends, so I did a lot of historical walking tours. Then in my second year I moved to Bayswater, and stayed in this attic flat. You used to be able to crawl out of my bedroom window onto the roof and look out over the city. It was the year the Olympics were on and it felt like a real-life melting pot of people and cultures and I fell completely and utterly in love with it.
When filmmakers talk about London, it's hard because it's different to everyone. You can move through these places and feel connected to completely different parts of history. Here, I feel connected to World War Two, but if I go four streets over it's where William Wallace was executed. And then if I go north to Soho, I think of the '60s. London is whatever you want it to be. It's not a fixed thing, it's a muse, it talks to you."
This interview first appeared in Industria Studios London 'zine available to pick up for free in London Picturehouse and Curzon Cinemas.