Features
The 5 Best Star Wars Games
With Star Wars Jedi: Survivor out this week we select our favourite games from a galaxy far, far away…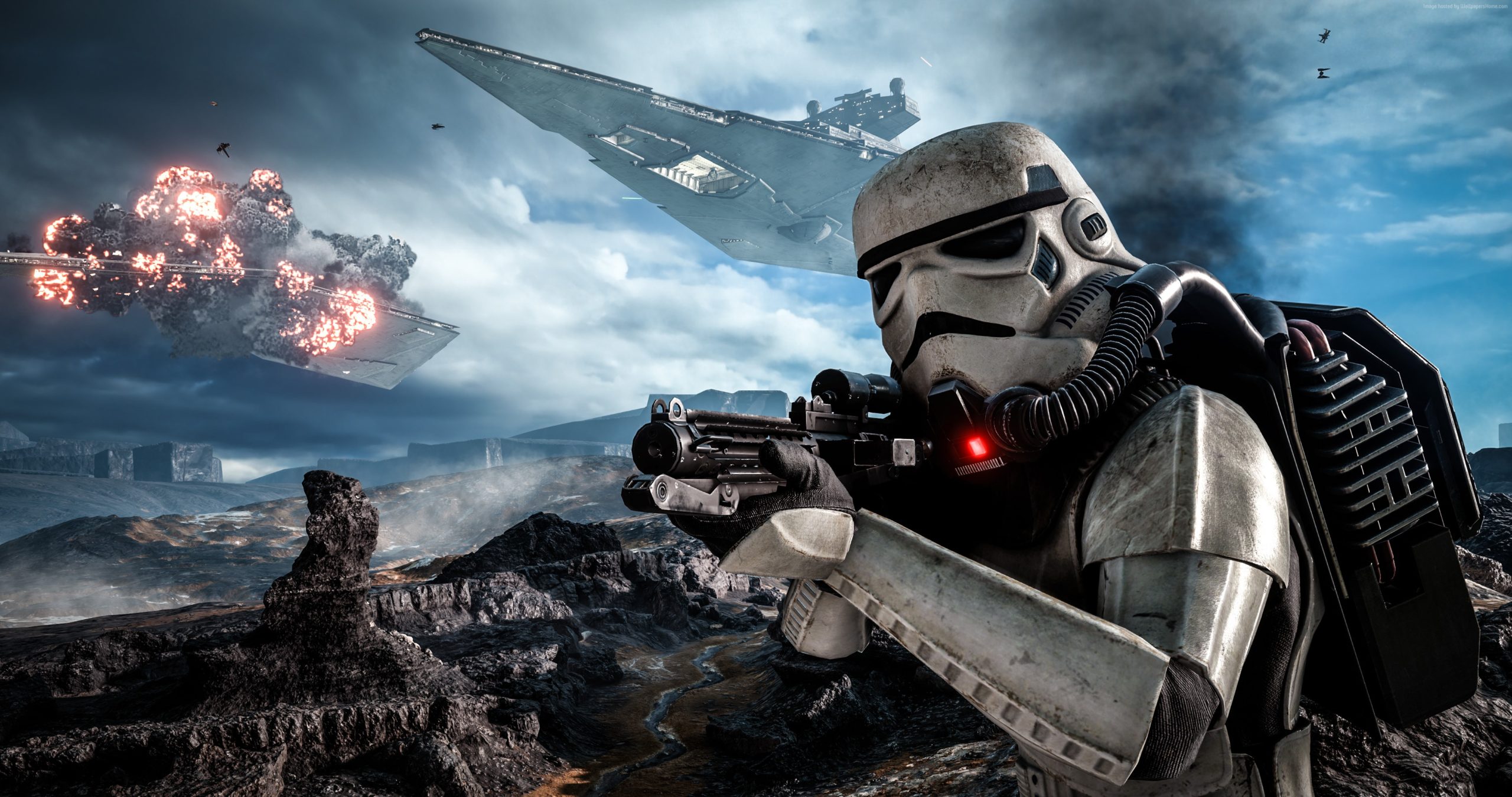 Star Wars Dark Forces
Released in 1995
In that weird Star Wars wasteland between the films Return Of The Jedi and The Phantom Menace hitting cinemas came this 1995 first person Doom-style shooter released on the original PlayStation. You played as Kyle Katarn a former Imperial stormtrooper and now mercenary for hire working for the Rebel Alliance and being given missions by Mon Mothma. Death Star plans, dark troopers, Boba Fett, Jabba the Hutt – all are thrown into the story and despite a frustrating lack of multiplayer mode, the pure joy of running around a Star Destroyer blasting stormtroopers or Gamorrean guards could not (at the time) be beaten.
Star Wars Battlefront II
Released in 2005 and 2017
When you hear Star Wars Battlefront II, two games come to mind. Both of them feature an incredible campaign mode, content from across the saga, (although one's saga ended at Return of the Jedi), and both are now met with praise from the wider Star Wars fanbase. Pandemic's 2005 release through the rose-tinted lens of someone that played it for years is difficult to find fault with, and with an online community still active almost 20 years on from release, they clearly got something right. EA's 2017 release was met with huge controversy surrounding 'loot boxes', where players gamble their real money at the chance to improve their in-game characters, resulting in a now infamous response from EA's customer service team that did not fill gamers with, 'a sense of pride and accomplishment'.
Star Wars: Knights Of The Old Republic
Released in 2003
Four thousand years before the Skywalker Saga, the Jedi have been almost wiped out by a Sith Armada led by Darth Malak. You take up the role of an original, customisable character who's morality is completely up to you (we always struggled to truly be truly evil if we're honest). Developed by the studio behind the Dragon Age series, round based combat and a truly epic story combine to create a truly legendary experience. With a remake in development at Saber Interactive, there's never been a better time to jump in and meet Darth Revan. 
Star Wars Jedi: Fallen Order
Released in 2019
Set five years after the events of Revenge Of The Sith, you play as former Jedi Padawan Cal Kestis. Revisiting some of the most iconic locations from the larger Star Wars galaxy, it manages to bridge the gap between the live action films we know and love and the more unfamiliar concepts from the animated series, like the Imperial Inquisitors: a mysterious group of former Jedi who are lured to the dark side by Darth Vader himself. With plenty of lightsaber combat and Force powers galore, it's perfect for any Star Wars fan who's spent far too much time wielding a broom like a lightsaber.
The Force Unleashed
Released in 2007
Set between the Prequel Trilogy and the Original Trilogy, The Force Unleashed tells the story of Darth Vader's secret apprentice, Starkiller. Played by the fantastic Sam Witwer, who later went on to voice Darth Maul in The Clone Wars and Rebels, The Force Unleashed lets you live out your fantasy of using the Force, throwing lightsabers at Ugnaughts, and with a secret cheat even lets you play as C-3PO. Playing it now still feels fun and engaging, with satisfying ragdoll physics on objects you can use the Force on, and a story that gets bonkers very quickly. Don't even get us started on the DLC!