Features
Cast Chef Saul Brutton Goes Brazilian
The Rise of Skywalker and The Marvels cast chef on his inspirations…
My location: Kaipiras by Barraco, Priory House, 10 Kingsgate, NW6 4TA
Cooked on: The Marvels, Jurassic World Dominion, Star Wars: The Rise of Skywalker
"I grew up in Kilburn and, apart from travelling for work, I've lived here all my life. This is a Brazilian restaurant, Kaipiras by Barraco, just off Kilburn High Road. I love this place because it's just so authentic. I've been coming here since I was a teenager and it feels like you're not in London any more.
It's just such a great meeting place and it has so much, so much energy. It's very social. The music's always good, the staff are lovely and the food's delicious (try the chicken balls called coxinha unidade). Next door actually belongs to the Latin American Primary School. They would rent the whole room, have Brazilian singers in there and we would have big functions in there. The local traffic warden has been the same since I was about 19. He's been here for a long time. And if you leave the menu from the restaurant in the window of your car, he doesn't give you a ticket because he knows you're eating. The menu in my car actually predates any of the menus here at the moment – it's about 10 years old.
This is the place we come after work. We have to make new menus each week for everyone every day to take on set, so we come here to work them out. I find while you eat is the best time to make them as, you can just be more creative while you're eating. We look after the nutrition of the cast or crew that the production deems to be the most important to the filming process. The ones they can't lose for a day. Our food needs to keep them fit and healthy so they don't get sick throughout the film."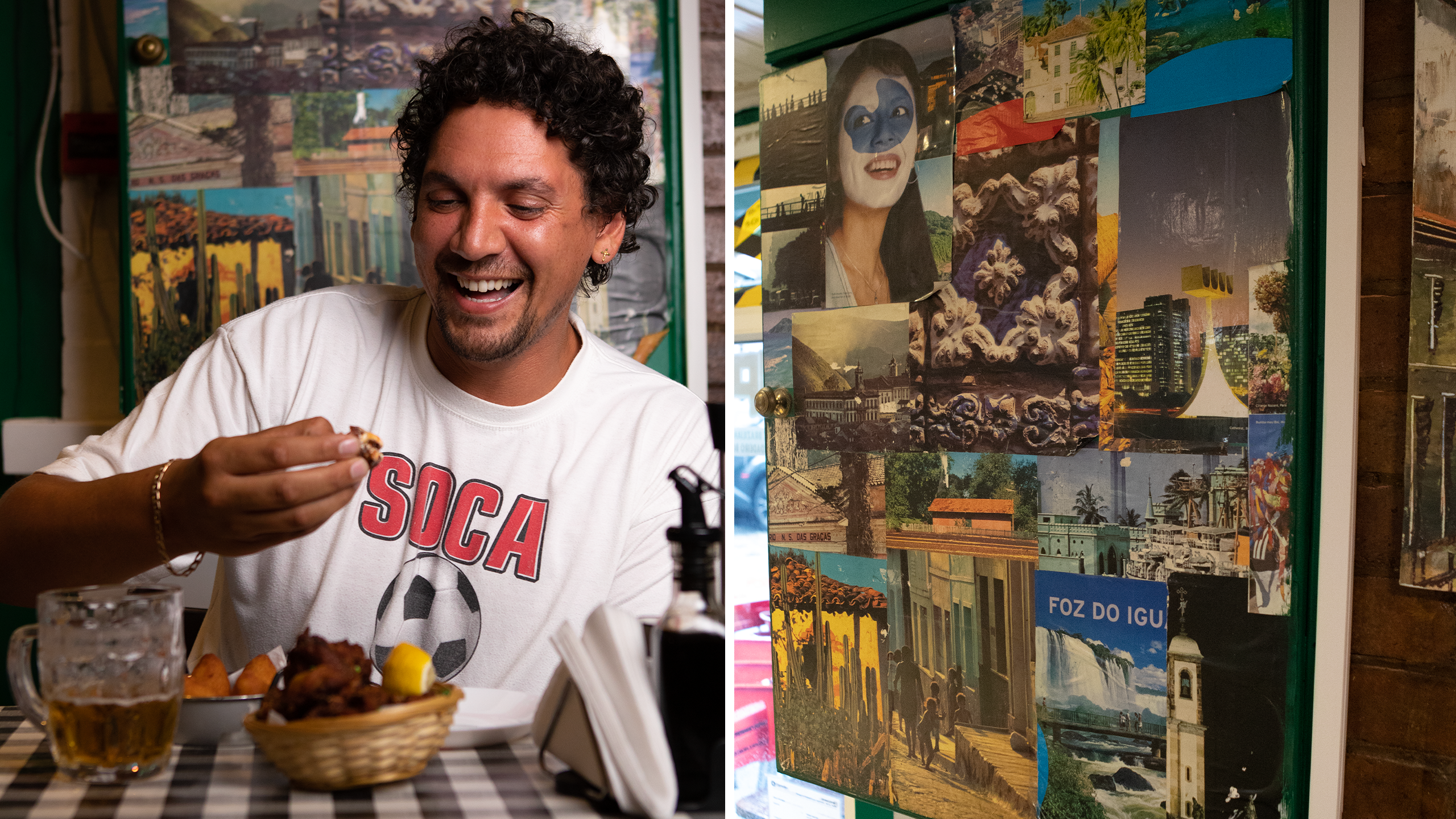 This interview first appeared in Industria Studios London 'zine available to pick up for free in London Picturehouse and Curzon Cinemas.