Features
The Best That June Has To Offer
What to watch and play this month…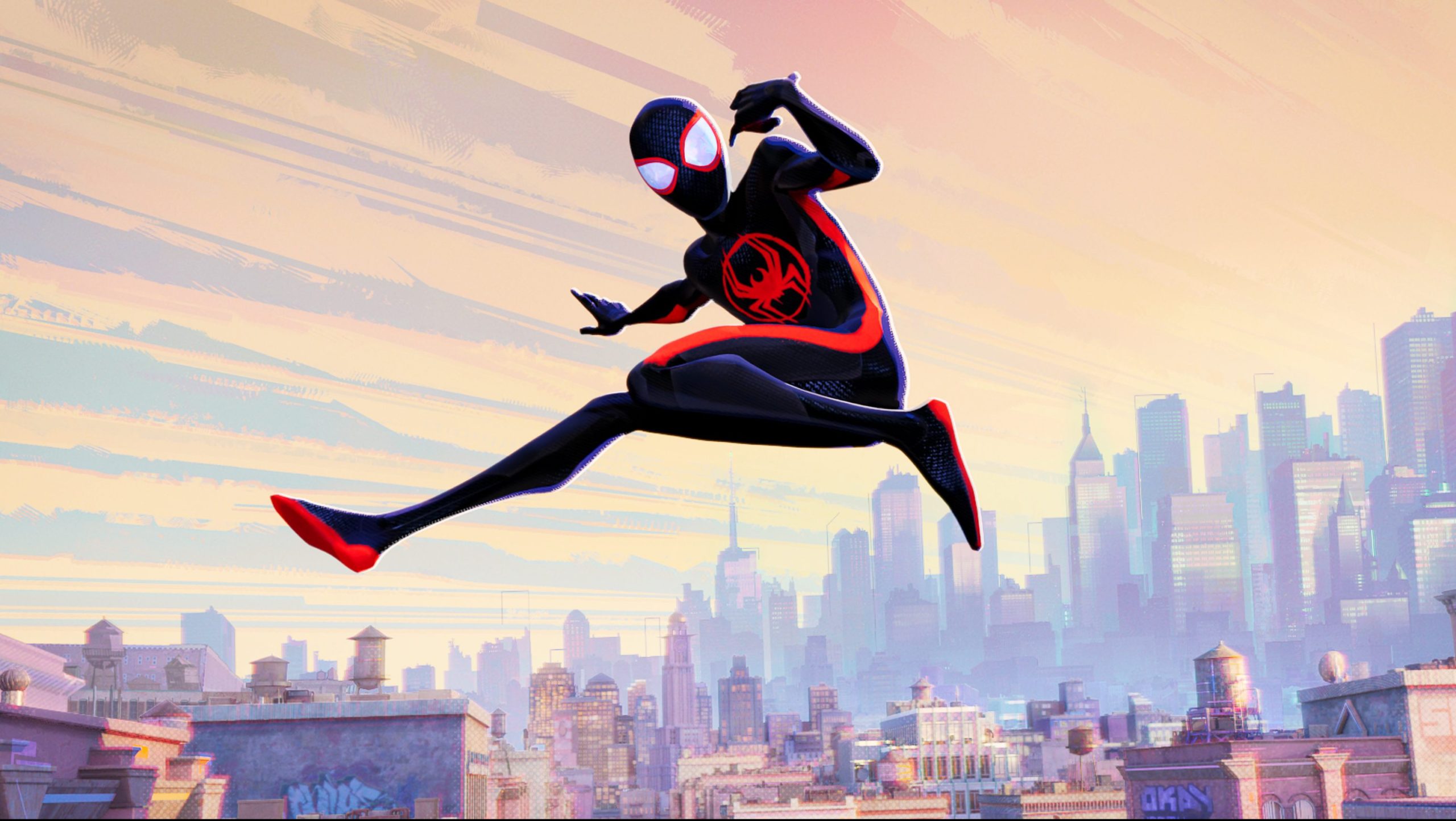 Spider-Man Across The Spider-Verse
In cinemas 2 June
Miles Morales (Shameik Moore) returns in the follow up to 2018's Academy Award-winning Spider-Man: Into The Spider-Verse. Although Sony's superhero cinematic output has been spotty in places, it's almost unanimously agreed that the first film is one of the best superhero films of all time and it has us excited for the sequel. Miles teams up once more with Gwen Stacy (Hailee Steinfeld) and Peter B. Parker (Jake Johnson), to take on a multiversal threat known as The Spot (we're not sure on the name either.) Along the way they'll meet the Spider-Society, a mysterious, multiversal cabal of Spider-People led by Miguel O'Hara (Oscar Isaac). If you really love Spider-Man, animation or the multiverse, this is the perfect film for you.
War Pony
In cinemas 9 June
Awarded the Camera d'Or at last year's Cannes film festival, War Pony's origins began during the production of another Cannes prize winner, Andrea Arnold's 2016 film American Honey. Directors Riley Keough (perhaps best known for her acting work in the likes of Zola and Daisy Jones & The Six) and Gina Gammell worked on Arnold's film and became close with extras Franklin Sioux Bob and Bill Reddy, together the group started developing ideas, and after a series of workshops, constructed a narrative. The result is War Pony, which follows the interlinking lives of two Native American boys as they navigate the traditions of heritage and the curiosities of youth.
Transformers: Rise Of The Beasts
In cinemas 9 June
The to- turned-cartoon- turned-back-into-toy franchise is back on the big screen, Transformers: Rise of the Beasts promises great action, Oscar-winner Michelle Yeoh playing a big robot eagle, and more. Set in the same universe as the fairly well-liked Bumblebee, Rise Of The Beasts hopes to lean into what people liked about the Michael Bay films (robots fighting each other) and steer away from near-everything else (THAT Romeo + Juliet law scene, everything that isn't Optimus Prime kicking arse).
Chevalier
In cinemas 9 June
Based on the true story of composer and revolutionary, Jacob Bologne (Kelvin Harrison Jr), Chevalier follows his rise and subsequent fall on the cusp of the French revolution. Directed by Stephen Williams, best known for his directing work on Watchmen and Westworld, the film tells the story of how Jacob managed to charm the French court and become a master of the bow and the sword.
The Flash
In cinemas 16 June
It's finally here. Nearly ten years after it was first announced, the long awaited solo outing of the Flash (Ezra Miller) is speeding into cinemas. Usually a superhero's first film outing is relatively simple, and follows the titular hero on a quest against their most iconic villain… although the writer and director of The Flash (Christina Hodson and Andy Muschietti respectively) seem to have ignored that. With a second Flash (Also Ezra Miller), Supergirl (Sasha Calle) and the return of General Zod (Michael Shannon) and Michael Keaton's Batman, the film sounds absolutely nuts. By all account, the film should be a mess… but after screening the film at CinemaCon in April, it got rave reviews from most in attendance. Private screenings have been occurring for all types of celebrity, with even Stephen King giving it his seal of approval. We shall see…
Asteroid City
In cinemas 23 June
Thought your social media feeds were already too-full of Wes Anderson inspired content, you haven't seen anything yet. Asteroid City is set in an American desert-town in the '50s, where a space cadet event gets interrupted by something, otherworldly… With Wes Anderson's usual cast members returning, as well as his signature cinematography and colour-work, Asteroid City promises satisfying shots, plenty of humour, and it's a 12A with 'brief graphic nudity' so it's fun for the whole family.
The Super-8 Years
In cinemas 23 June
A Nobel laureate and her son trawl through their home movies in this poetic exploration of family, creativity and memory. Directed by Annie Ernaux and David Ernaux-Briot The Super-8 Years examines the domestic space, rhythms and characters that surrounded Ernaux, between the years of 1972 and 1981, just as she was becoming a published author and the dynamics of her home life were being forever shifted. A lyrical home movie, born from the mind of one of the world's great modern writers – and it's only 64 minutes long too, so well worth taking a chance on.
The Walking Dead: Dead City
On Disney+ from 18 June
Just when you thought The Walking Dead was over, they pull you back in. Dead City follows arguably two of the show's most interesting characters, Negan (Jeffrey Dean Morgan) and Maggie (Lauren Cohan), as they descend into a post apocalyptic Manhattan in search of Maggie's kidnapped son, Hershel. The trailer seems to hark back to the early days of The Walking Dead, with the early episodes in Atlanta coming to mind. If you've not had your fill of Walkers, feel free to dive in.
Black Mirror Series 6
On Netflix in June
Are we all just a bit tired of Black Mirror? Or is that us just being a bit jaded about clever-clever commentary on society episodes? Whatever your take on the series from Charlie Brooker and Annabel Jones there's no doubting over its five series it's created some of the most watchable hours of tele we can remember. Series 6 takes us back to an alternative 1969, the North of England in the '70s and a sleepy Scottish town and stars the likes of Salma Hayek Pinault, Aaron Paul, Paapa Essiedu, Michael Cera, Josh Hartnett and Kate Mara. Ok we're officially intrigued…
Indiana Jones And The Dial of Destiny
In cinemas 28 June
Harrison Ford is donning the fedora for the final time in Indiana Jones And The Dial of Destiny. Following Indy in the '60s, the retiring professor meets his god-daughter, played by Phoebe Waller-Bridge, and they ride the giant red line around the world in search of the mystical Dial of Destiny. Also starring Mads Mikkelsen, Antonio Banderas, and Boyd Holbrook, from the five minute standing ovation the film received at its premiere in Cannes it could be the finale we were all hoping for.
The Crowded Room
On Apple TV+ from 9 June
A 10 episode drama set in '70s New York about a man who's arrested for his involvement in a shooting told through a series of interviews between the suspect (Tom Holland) and his interrogator (Amanda Seyfried). From Academy Award writer and producer Akiva Goldsman and with strong supporting cast from Emmy Rossum, Jason Isaacs and Will Chase we could all be talking about the twists and turns of this in the office kitchen come end of June.

Secret Invasion
On Disney+ from 21 June
Samuel L. Jackson returns as Nick Fury in a dark political thriller set in the Marvel Cinematic Universe. Similar in tone to the Russo Brothers Captain America: The Winter Soldier, Secret Invasion tells the story of Nick Fury attempting to track down a group of shapeshifting aliens known as the Skrulls. The series is big on paranoia, suspense and has a killer cast including Olivia Colman, Emilia Clarke and Ben Mendehlson. The comic series that the series is based on had some truly out of pocket reveals, even positioning some of the Avengers as Skrulls. You'll have to tune in to see who you can trust… 
The Witcher Season 3 part 1
On Netflix from 29 June
The Witcher is back, with Henry Cavill in all of his white haired glory playing the role for the last time before it's given to Liam Hemsworth, (talk about a downgrade). Following Geralt trying to protect his new found-family, trailer footage suggests we're in store for what's expected of The Witcher, Henry Cavill looking incredible and beasts being slain. Part two of Season 3 releases at the backend of July, here's hoping neither disappoints.
Street Fighter 6
Releases 2 June on PlayStation, Xbox, and PC
Need your latest fix of beating the living shit out of something? Street Fighter 6 is here to help. With three main game modes, (don't worry, they're all about fighting still), 18 characters, the new Drive Gauge system to encourage player creativity, and a brand new real-time commentary system, Street Fighter 6 is hoping to make fans forget the woe of Street Fighter 5 at launch, but we'll never forget that horrendous input lag.
Diablo 4
Releases 6 June on PlayStation, Xbox, and PC
June really is the month of releasing sequels to epic franchises, and Blizzard's upcoming Diablo 4 only adds to the list. It's an isometric action/adventure RPG, where you choose your class and march forward to explore and defeat vicious enemies. The game throws harder and more challenging enemies at you whilst you get stronger and stronger, and if you've never played Diablo, you can absolutely jump straight in with 4.
Aliens: Dark Descent
Releases 20 June on PlayStation, Xbox, and PC
An underdog we're optimistic about this month comes from French developers Tindalos Interactive with Aliens: Dark Descent. Similarly to Diablo, it's an isometric action game but this one has more Xenomorphs than demons. Leading your squad, this single-player experience offers a more tactical look into the world of Aliens, especially when compared to Alien: Isolation which offered a much more shitting-yourself-experience.
Final Fantasy XVI
Releases 22 June on PlayStation
The 16th, (not really), Final Fantasy game is almost upon us. In true Final Fantasy fashion, it's an action-RPG exclusive to PlayStation offering exploration, melee combat, and magical battles. Also offering unbelievable graphics and the absorbing world of Valisthea for you to explore, this is one for the PlayStation players dying for a new game to sink endless hours into.