Features
Going Underground In Il Buco
Director Michelangelo Frammartino explores one of the deepest caves in the world in Il Buco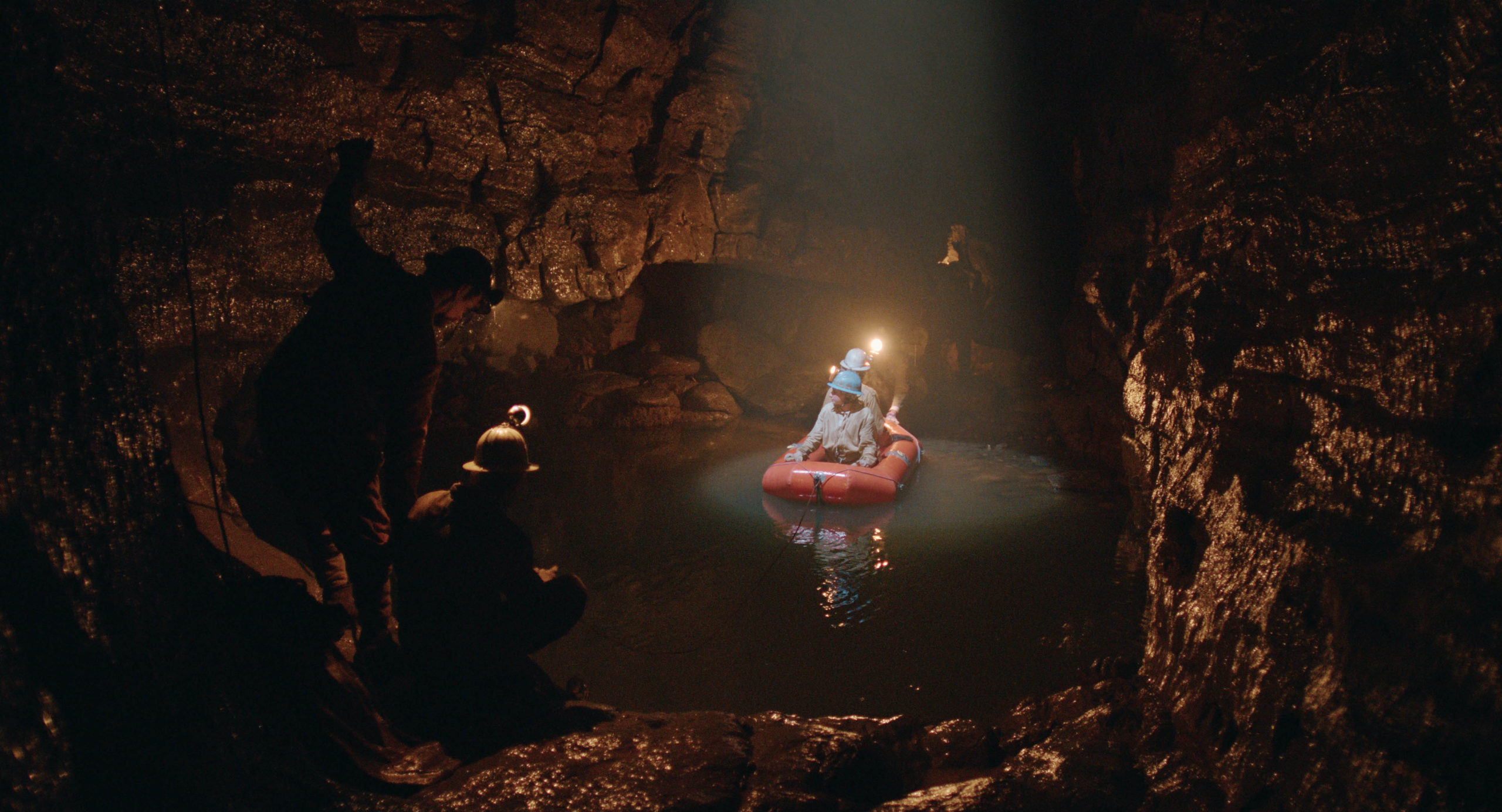 In 2011, Italian artist Michelangelo Frammartino surprised the world with Le Quattro Volte, a meditative film set in a mountainous village in Calabria that followed an elderly goatherd and his flock. Now, Frammartino returns to the region for the equally tranquil docufiction Il Buco. Recreating a 1961 expedition, where a group of speleologists entered and mapped out a cave system in Calabria – the Bifurto Abyss, then the second deepest in the world – it's a spellbinding glance into a bygone era. Below, Frammartino explains what took him to such depths.
This 1961 cave exploration that inspires the film: was it very famous in the region?
Not so much. What's interesting is that obviously inhabitants and shepherds knew there was a fissure in there. They hadn't gone down because they didn't have the equipment. When the speleologists explored it, it was at the time the second deepest cave that had been explored – a sort of K2 in reverse. But one of the most interesting facts is that they chose to leave it in the realm of experience, and they did not thoroughly document it or shout about it.
Why was this, do you think?
Because in a way, speleologists are the antithesis to mountain climbers, they're like light and dark, so they tend to be shy about what they do. So, you can actually get more mileage out of mountain climbing because you go up and you seek to be at the top of the world… to the point that miners' villages in Sicily were built outside town because the inhabitants did not want to mingle with people [going underground] who were having a closer relationship with the devil.
Did you have any fears when you started filming?
At the beginning it was really scary. For many months. I have to say that I come from sports, so I use a lot of my body. I was a cyclist so, for instance, going 100 kilometres an hour on a bicycle downhill is not a problem for me. But I was afraid of heights. And I thought I would never overcome that and now I'm not afraid. It used to be a problem to look down from the 10th floor, for instance, but it's no longer the case.
Did you want to convey to the audience the fear you first felt going underground?
So it was not done for that specific reason, though it's welcome. But really the goal was to make the cinema an immersive experience. And it is okay to feel fear because it's not mediated by the reaction of the actor. It's actually generated by the landscape. The thing happens to you is the darkness and the perspective… so it's your emotion [that creates this], and this is important for me. And what's also important is the concept of the darkness. Which unlike images has this three-dimensional nature even when you see it portrayed. Because it contains the potentiality of everything – you really don't know at that point where you are or what you can expect.
Were there any safety issues during filming?
During the shooting, no problems. I think that we were lucky but also there was a great focus on safety. So underneath everybody was harnessed, for instance, even if you don't notice it when you see it on screen. Somebody slightly sprained his back but nothing [serious]. But we did get stuck because of weather. Four of us went down but we knew perfectly well the situation. The weather was not fantastic. And we went on to a side tunnel, and when we tried to get back, there was this cascading water – a 40-metre drop because it'd been raining so much. But we knew that we could wait it out. We had thermal blankets.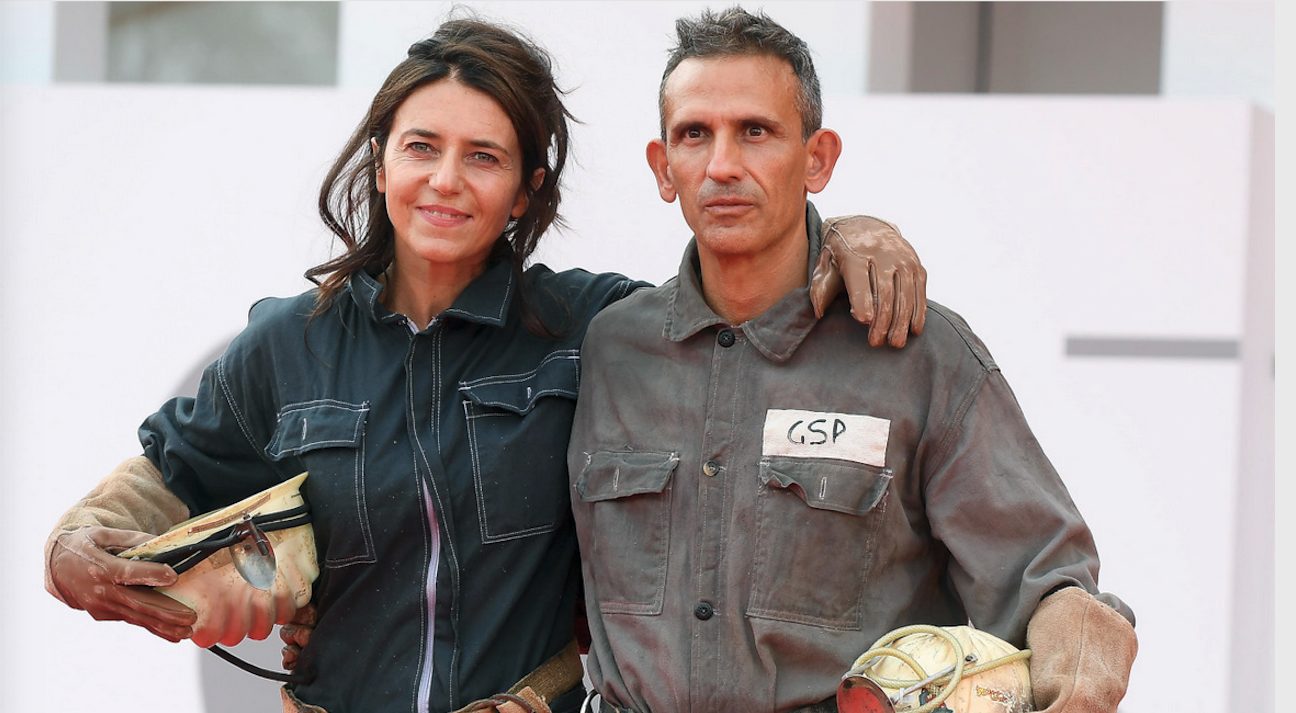 What did the speleologists who took part in the film think about it? Did they consider themselves actors?
Something to keep in mind is that these speleologists, who were chosen to be in front of the camera, to be the actors in a loose sense, were never asked to act. To start with they themselves were not quite sure of what they were supposed to do so they were asking me, 'Should we look happy when we discover things?' But the shift was this: they were not asked to act but to behave. And their behaviour is obviously dictated by the landscape. So you have to move, walk, use your body – and not be stage-directed.
The film starts with an anecdote about a window-cleaner outside a New York skyscraper. Could we say you're the window-cleaner, observing others at work?
When the people talk about the window cleaner in New York – who says that he likes to observe people working because he forgets that he's working himself – that was different! Because by filming the cave with speleologists, we had to become speleologists. And when I filmed Le Quattro Volte… I actually learned how to move a herd of goats. So I find that I become what I'm filming, by the end of it, in a practical way.
Il Buco opens in cinemas on 10 June.