Features
He Who Markets Wins
Meet the men who parlayed a special forces career into a successful civilian life…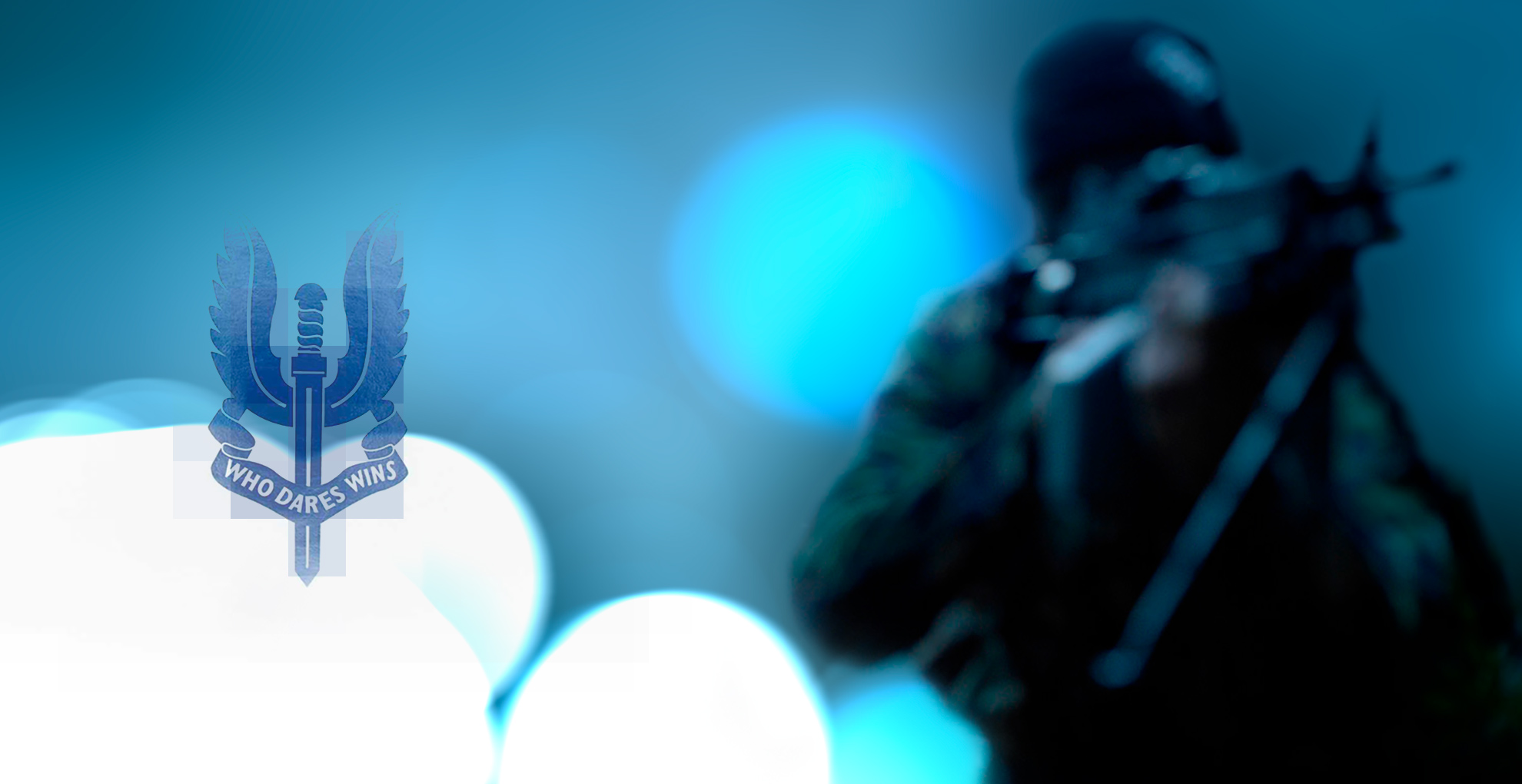 Operation Nimrod. That's what did it. That blew the lid of the whole thing. A bunch of idiots took some people hostage and undid years of hard work spent maintaining the secrecy of the SAS, the British Army, and perhaps the world's, most elite and secretive special forces unit in the process.
The 1980 siege at the Iranian Embassy in London brought the British Army's super-secret super soldiers to the attention of the wider world, where before they'd just been a whisper; a ghost story told around campfires by the world's militant criminals and ne'er do wells. Now they were a reality. A group of bristling, methodical shadows sent to undo the world's wrongs with extreme prejudice.
Since then the life and times of the special forces soldier have become public interest. We always want more and more. And it's not just the SAS, either. Russia's Spetznas and Alpha Group, Navy SEALS, Army Rangers, Delta Force, Israel's Shayetet 13, Poland's GROM, whatever Holland has… we want their stories of bravery and heroism.
And the lucky soldiers who don't die, go career or become shady mercenaries for failed states tell these stories and use their legend as stepping stones into lucrative media careers as TV survivalists, authors and even musicians.
As Channel 4 hunts for new recruits for its latest reality survival series, Escape, which will be fronted by former SBS Special Forces operative, Anthony Middleton, we count down the most successful spec-ops soldiers operating in the theatre of your lounge.
Andy McNab
A troubled youth proceeded McNab's time in the armed forces. He then spent his formative military years on the streets of South Armagh, followed by nine-years of service as a member of 22-SAS. Eventually McNab would be awarded both the Distinguished Conduct Medal (DCM) and Military Medal (MM), becoming the British Army's most highly decorated serving soldier when he finally left the SAS. He has since built a publishing empire starting with the mega-selling Bravo Two Zero, which was followed by 36 other books of fiction, non-fiction and young adult.
Jocko Willink and Leif Babin
These Navy SEALS found success by translating the leadership lessons they learnt from their military careers into successful business books and seminars for desk jockeys. After cutting their teeth in the elite and excellently named Task Unit Bruiser, which saw the pair fight in the Battle of Ramadi, Willink and Babbin are making waves as motivational speakers and authors with their bestseller Extreme Ownership: How U.S. Navy SEALs Lead and Win.
John 'Lofty' Wiseman
The old man of the spec-ops world, John 'Lofty' Wiseman spent 26 years in the SAS, becoming a key player in both operational and planning roles. He has since turned his considerable knowledge into a career as a survival expert, consultant and author, with his 1986 book, The SAS Survival Handbook considered something of a bible to the flint and tinder carrying brigade.
Chris Ryan
Another SAS veteran, both figuratively and literally, Ryan spent 10 years with the famous British unit, including an unbelievable mission in the Gulf which resulted in the longest escape and evasion in SAS history. Another writer, Ryan also has a formidable back-catalogue of adventure books both fiction and non. Unlike McNab, Ryan also chose to step out of the shadows and show his face, while the latter remains a mystery… until you Google him.
Bear Grylls
Arguably the most high-profile former soldier working today, Grylls was a member of the 21 SAS reservists. And that's not to diminish the man's achievements: he's created something of a survival empire, taking in books, TV, live shows, merchandise, sponsorship deals and some weird adverts for Christian group, Alpha. He also jet skied around the British Isles, which just sounds fun.
Anthony Middleton
The baby of the group, Middleton and his impeccable beard are relatively new to this business. He spent four years with the SBS (Special Boat Service) the UK Navy's special forces unit, and the sister group to the SAS, before leaving the armed forces. He's now the head instructor on Channel 4's hit show SAS: Who Dares Wins (now on its third series), the upcoming Escape and he also lead a crew on Mutiny, a reality show which recreated Captain Bligh's 4000-mile trans-pacific trip in the Bounty. No joke.
Barry Sadler
A staff sergeant by the time he left the army, Sadler was a Green Beret in Vietnam, but it turns out that wasn't his only skill. In 1966 Sadler wrote and performed a song called The Ballad of the Green Beret which was used as the theme song for John Wayne's film The Green Berets. The song went on to spend 5-weeks at the top of the Billboard chart. Sadler was unable to match that musical success, so instead turned to writing, penning a series of books based on a time travelling mercenary who gains immortality after drinking the blood of Christ. Sure.
Chris Kyle
A Navy SEAL, Kyle was one of the US army's most successful snipers, earning himself the nickname 'The Devil of Ramadi' from insurgents. With hundreds of confirmed and unconfirmed kills, Kyle became something of a celebrity within the armed forces and eventually the wider populace following the publication of his best-selling autobiography, American Sniper. Sadly, Kyle was killed in 2013 while helping fellow soldiers with PTSD. Kyle's life was turned into an Oscar nominated film in 2014, also called American Sniper, and directed by Clint Eastwood.
Chris Cassidy
Pfft, man hasn't written one single book. But he's not slouch, having studied and achieved a masters' degree in oceanic engineering from MIT, served as a Navy SEAL and then become an actual astronaut. No books yet, but if anyone has one in them it's probably Cassidy.
Chuck Pfarrer
Charles Patrick "Chuck" Pfarrer, III is a former Navy SEAL turned fiction and non-fiction author and screenwriter. Pfarrer shows real creative range compared with some soldiers turned writers, having based his books in 60s Cuba as well as the world of 18th century high-seas adventures. And he wrote Navy SEALS starring Charlie Sheen and Barb Wire starring Pamela Anderson. Imagine.
Richard Marcinko
Another showbiz SEAL, Marcinko was also a bone-fide badass, running serious operations in both Vietnam and Iran during his storied military career. His autobiography led to a series of fiction novels as well as management and leadership books. He also ran a security company, was a conservative radio host and consulted on 24 and The Rock (film not wrestler).
Matt Bissonette
Writing under the pseudonym 'Mark Owen' Bissonette's book, No Easy Day, is a first-hand account of the mission that killed Bin Laden. Problem is, Bissonette and his publishers didn't get the nod from the Department of Defence who like to view anything that might contain classified materials before joe public gets his army fantasist hands on it. The result? In 2016 Bissonette had to hand back $6.8m in royalties and speakers fees. Brutal.